Long gone are the days of being greeted with a friendly "You've got mail" when logging online. Sure, times have changed, and the digital world continues to evolve, but there's no denying that Email is a mainstay in the marketing toolbox. But, with change, this means that marketers need to continuously evolve their email strategies to cater to their particular audience.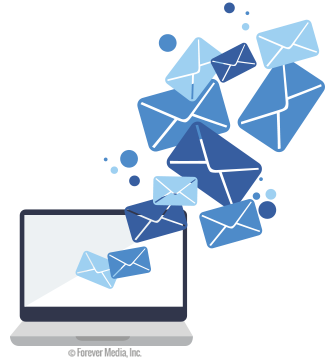 Our email marketing services are designed to help you reach your prospective clients through targeted demographics and strategic filters. Looking to target all homeowners with children present in the household who have an HHI of $75k+ and live in York and Adams County, PA and beyond? No problem!
From the subject line to the creative design, we can create an email marketing campaign that mirrors your website and effectively communicates your brand. Email marketing allows you to distribute your message to your growing list of members. It's not just about sending an email, it's about making a connection and either introducing yourself or reminding someone you're still here.
Tested delivery rates.
DMA Guideline and CAN-SPAM compliant
Filtered demographic, behavioral, and geographic filters for an average of 120+ categories.
200M+ Double opt-in subscribers
Real-time tracking of email campaigns
Regularly updated database (every 60-90 days) to ensure high quality and high quantity response rate
No more worrying about the costs of printing and postage, email marketing allows your business the opportunity to generate new and repeat business affordably. All with real-time data of their success. Push send and grow your business with FMDi and email marketing.
Click here to learn more about why Email marketing is suitable for your business. 
Contact Us for Your Digital Marketing Needs