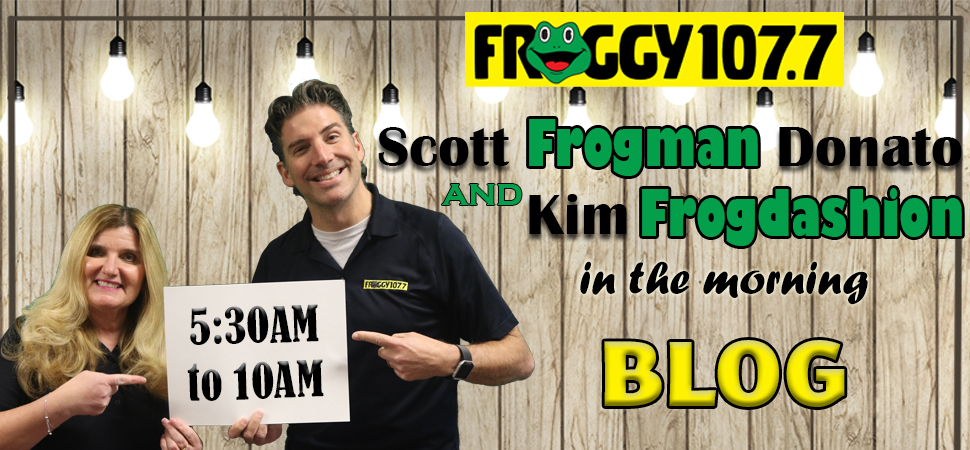 February 15th, 2019
Have you noticed the days are getting longer? I was driving home last night at 5:15 and noticed it wasn't pitch dark.  Needless to say, that makes me very, very happy.  Before you know it, we'll be moving those clocks forward.  Yay!
I had to do a double take when I saw the cost of an average wedding.  According to The Knot's annual Real Wedding Study, the average wedding now cost $33,931.  Wow!  That includes $15,439 for the reception venue, $1,631 for the dress and $2,400 for flowers.  Here are some more interesting wedding facts from the study…The average bride is 29 years old.  The average groom is between 30 and 31.  The most popular month to get engaged is December and the most popular month to get married is September (I was shocked by that. I always thought it was June.)  If you got engaged on Valentine's Day, congratulations and start saving your money, according to this study, you're going to need it!
February 7th, 2019
Let the countdown begin to Valentine's Day.  I'm not a big Valentine's person but chances are your significant other may be.  Consider this a friendly reminder not to forget the one you love on Thursday, February14th.  Stumped at what to get your significant other?  Here is a list of the top ten things (according to a new survey)  we WANT for valentine's day.  Number 1 is easy and sweet…a nice dinner out.  The rest of the top five are…chocolate, flowers, a massage and a home cooked meal.  See, that's nothing too crazy.  If none of those appeal to you as a gift, the rest of the top ten are…jewelry, a trip to somewhere warm or exotic, a spa package, a night or two at a local hotel and tickets to a comedy show.  Now that you know what your sweetheart wants, time to get planning that special day!<3
February 4th, 2019
I try not to be a bad sport.  So, in the spirit of good sportsmanship, congratulations to the New England Patriots.  My team wasn't there so I basically had no rooting interest and was just hoping for a good game and good commercials.  I found both to be a little boring, but that's just my opinion.  You cannot deny the greatness of Tom Brady and Bill Belichick.  Even when Brady is not on the top of his game, he still finds a way to win (or the Rams found a way to be totally non-existent on offense). That's what great players do.   No matter, because I don't want to sound bitter (haha), I will congratulate the winners of Super Bowl LIII.  As far as the commercials, a couple made me laugh but overall, I was underwhelmed.  In fairness, I think I set my expectations way too high. Now that this football season is in the books, bring on baseball.
February 1st, 2019
I don't know about you, but I for one am thrilled that January is over.  Those 31 days seem like 531 to me.  Ugh.  For those of us who have an aversion to cold weather and snow, it's the most dreaded month of the year.
I was amazed this morning when I read the results of this study about overspending.  Researchers say we overspend on things we don't need an average of eight times a month, for a total of $315!  Just think if we put that money in savings.  Some of the bad financial decisions we make include getting takeout instead of cooking (guilty), shopping because we're bored and paying for subscriptions we don't use.  It all adds up, that's for sure.
Enjoy your weekend.  If you're going to a party for the game, be safe and have fun!
January 28th, 2019
Now that we got the Pro Bowl over with, the AFC won 26-7, we turn our attention to the big game on Sunday.  With less than a week to go, Redbox recently asked customers to name their top 5 favorite football movies.  Here are the top five…The Blind Side, Remember the Titans, Rudy, The Waterboy, and The Replacements.  I've seen four of the five.  I don't remember ever seeing The Replacements so I'll have to check that one out.  Since I've seen that list, I've been trying to decide which one of the four I've seen is my favorite.  It's tough.  The Blind Side and Rudy were great.  But after much consideration, I have to say Remember the Titans was probably my favorite.  Anytime I come across it on TV, I watch.  I just love that movie.  Even if you're not a football fan, it's such a good story.  Anyway, we have one more week of football then bring on spring training!
January 23rd, 2019
Now that football is over for me…yes I know there is a big game yet to be played…I'm counting down to spring.  These next couple of months are always tough for me.  There's no football, baseball hasn't started, it's cold, and there is generally not much going on.  How's that for optimism?  Haha.  It will get better.  It always does.
Ponder this question…Do you want to live forever?  According to a new survey, 1 out of 5 people said yes.  Millennials are the most likely to want to live forever.  People over 55 are the least likely.  I can't even imagine that.  If you lived forever, all your family and friends would eventually be gone.  I think it would be a lonely existence.  Can you imagine trying to get around at the age of 300?  I'll pass.
January 18th, 2019
Well, we're already past the midway mark in January.  Good news for those of us who do not care for winter.  Let the countdown to spring begin!  Okay, maybe I'm rushing it just a bit.
If one of your goals for the new year is to get a promotion, you could be hurting your chances without even realizing it.  Take a look at your desk.  Here are five things that, if you have them on your desk, may make you look unprofessional…Dishes and food containers.  A stack of used dishes suggest a lack of time management skills.  If you have a swarm of papers or sticky notes, your workspace appears disorganized.  Anything political on your desk makes you look inappropriate in the office.  It's also a good idea to keep toys off your desk.  They can make you seem immature and less professional.  Finally, get rid of all the out of season decorations.  If you still have Christmas decorations in your cubicle, time to take them down.  Otherwise you may look lazy or forgetful.  Now go get that promotion!:)
January 14th, 2019
If you're trying to get in shape but just can't find the motivation to exercise, maybe it's because you're too old.  That's not me saying that but according to a new survey, there's a point in everyone's life when they feel "too old" to work out.  The average age when that happens is…41.  41?  Wow!  The survey also found the  10 most common excuses people give for skipping a work out.  The number one reason (by far) was being too tired (I get that).  That was followed by…too much work to do, it was too late, bad weather and ate too much (wouldn't that be an extra motivator to hit the gym?)…The rest of the top 10 excuses include…stayed late at work, would rather stay in and watch Netflix (at least they're honest), it was dark outside, bad traffic and a workout buddy canceled.  First of all, whether you're a kid or 100, there's no age that is "too old" to be active.  Second, some of these excuses literally made me laugh out loud.  At least we're creative, though I would have loved to see someone say, "I don't workout because I'm just too lazy."  The person that gives that excuse gets my undying respect for honesty.
January 10th, 2019
Let's talk beer!  Now that I've got your attention (Haha)…A new study figured out the official definition of "beer o'clock"….And the consensus is…6:31 P.M. on Friday.  Happy hour.  I know I'm in the minority when I say I'm not a beer drinker.  I've just never acquired a taste for beer.  52% of people in the study said taste is the number one factor for them when they pick a beer.  One out of every three people say they're intimidated by craft beers.  Finally, the average person switches their favorite beer every four years.  Bottoms up!
January 7th, 2019
Now that the holidays are over, what are you looking forward to?  If you're feeling a little blue this time of year just know you're not alone.  A new survey by Healthspan reveals 46% of people think winter is bad for their health and impacts their appearance.  30% of people have less energy in the winter.  22% of people gain more weight in the winter than they do in the summer and 64% of people say the cold winter months put them in a bad mood.  Some of the top reasons people give for being in a bad mood in the winter are… It's dark, it's cold, the days feel shorter, I can't go outside for as long and, rounding out the top five, I feel unfit.   Well, look on the bright side, spring is less than three months away.
January 2nd, 2019
Happy New Year!  The slate is clean.   It's a new beginning.  Most of us become optimistic when the calendar rolls into a new year.  If you don't, not to worry.  That is completely normal.  A new survey found that it takes the average person four days to get back to normal after the holiday…AND 44% of people suffer from the January blues.  More than half of the people asked (52%) say during the early part of January they will be at work in body, but not mind.  Finally, 30% of people expect work to be awful in January because they won't have any time off for several weeks.  Oh well…Happy New Year's anyway.  Haha.  Don't worry, spring will be here before you know it (hopefully).
December 26th, 2018
I hope you had a very Merry Christmas.  Now that Christmas is over, we turn our attention to the New Year.  I think it's funny that a new survey asked people what resolutions they'd like their SPOUSE to make in 2019.  Do we not think our spouses are responsible enough to make (or not make) their own resolutions?  Anyway, the list is not much different than the resolutions we make for ourselves.   The number one resolution we want our spouse to make is to lose weight (ouch).  That's followed by…. exercise more, create and stick to a budget, be more positive, and be a better partner.  I told you it wasn't much different from the resolutions we make for ourselves.  I'm guessing those who answered this survey did it on the down low.  Good luck if you're brave enough to ask your husband/wife to make any of THESE resolutions.  We suggest you don't.
December 20th, 2018
Do you think you failed as a parent if your child grows up and the most complicated thing they can make in the kitchen is a peanut butter and jelly sandwich?  A new survey asked parents for the life skills they feel they should teach their children.  Number 1 on the list is basic cooking.  That's followed by how to have good hygiene.  (Yes, that's extremely important.)  The rest of the top 5 are….driving, doing laundry and money management.   Number 6 on the list is how to be aware of your surroundings.  (That's a sad sign of the times.) Basic housekeeping skills came in 7th place.  That's followed by…time management, reading and comprehension and how to make healthy food choices.  If your child masters these basic life skills, good job mom and dad!
December 17th, 2018
This does not surprise me AT ALL!  We Americans like Christmas music BUT there is a catch.  We only like it if it's actually Christmas season.  A new poll shows when Christmas music is played in December, 32% think it's great…21% say it's good…32% say it's okay…7% say it's bad and 8% say it's terrible.  Of those people polled, 79% said it was unacceptable to play Christmas music before Halloween (who is doing that anyway?) and 55% said it was unacceptable to play it before Thanksgiving.  The poll also asked about the suddenly controversial song "Baby, It's Cold Outside" and once again the majority of people said they DID NOT want it banned.  I know we are playing the song and we will keep playing it.  I'm so glad the majority of people can see how utterly silly this so-called "controversy" really is.  Not to pat ourselves on the back, but I like our mix of Christmas music.  We ease into it around Thanksgiving and add more Christmas songs as December 25th gets closer.  I know you can't please everyone, but we try.;)
December 12th, 2018
I have been finding myself watching entirely too many Hallmark Christmas movies lately.  Yes, I know they're cheesy.  Yes, I can tell you what happens at the end of every single movie as soon it begins.  But darn it, I'm hooked on these movies.  I deviated from Hallmark the other day to watch the Kurt Russell movie "The Christmas Chronicles" on Netflix.  If you get a chance, check that out.  It was sweet, well acted and I thoroughly enjoyed it.  I thought Russell played an endearing Santa.  The kid actors were great and Kimberly Williams Paisley gave a touching performance as their mom.  The elves made me laugh and laugh.  If that's not enough, there's a sweet surprise at the end of the movie when Santa returns home and he's talking to Mrs. Claus.  I won't spoil it here because I want you to enjoy the movie and say "awwww" just as I did.  I give "The Christmas Chronicles" an "A"….No, it won't change the world but it will entertain and amuse you.
December 10th, 2018
As we close in on the end of the year, we get all the "best of" lists.  If you're a movie lover, Rolling Stone has released their list of the 20 Best Movies of 2018.  They say "Roma" (never heard of it) is the best movie of the year.  "Roma" tells the story of growing up in a suburb of Mexico City in the 1970's.  The rest of the top 5 are…"A Star is Born"…"Black Panther"…"The Favourite"…and "BlacKkKlansman".  I can't believe I haven't seen any of these movies.  At least I'll know what to watch if we get snowed in this winter.  If you want to check out the rest of the top 20, go to rollingstone.com.
December 6th, 2018
It's hard to believe, but winter isn't officially here until December 21st (In my mind, winter begins right after Thanksgiving).  The annual wintertime surveys and studies are starting to come out.  This winter, the average American will get sneezed on six times.  Other stats from the same study show the average person will slip or fall 7 times, step in 2 puddles, get sick twice, have 8 weather related driving scares and complain about the weather about 5 times a day!  So much to look forward to (insert eye roll here)…  If that's not enough, according to a new survey, the thing we hate most about winter is having cold hands and feet.  Finally (thank goodness), the ideal temperature to set your thermostat at in the winter is 70 degrees according to the majority.  For all the winter weather lovers (and I know you're out there), I apologize for constantly bagging on your season.  For you warmer weather fans (like myself), we'll get through it…we always do!:)
December 4th, 2018
I think we can all agree that the holidays can be stressful but I had no idea they were THIS stressful.  A whopping 88% of people in a new poll said they are stressed this time of year, and for people who have to travel, it's 98%!  The average couple will have 7 holiday-related arguments before the holidays are over.  SEVEN!  The most common thing we fight about are where to spend the holidays, and how much to spend on gifts.  Overall, the five most stressful things about this time of year are…buying presents, managing your budget, cooking, prepping the house for guests and cleaning up before and after you have people over.  I hope you're not one of those stressed out people and you and your family have a happy holiday season.
November 28th, 2018
We're heading into cold and flu season (yuck).  How sick do we get?  A new survey shows the average American gets sick 4 times a year.  So, what would you be willing to give up to avoid getting a cold for the rest of your life?  About 2,000 people took the poll and the results were interesting…29% of people said they would give up social media.  The same number of people said they would give up caffeine (no way could I do that).  18% said they would give up all TV and movies and 17% said they'd give up all vacation time going forward. Those folks must really HATE getting colds.  Apparently, plenty of us are big babies when we get sick and one-third of people admit to exaggerating our symptoms to get more sympathy. *cough, cough* Stay healthy!
November 26th, 2018
Now that Thanksgiving is over it is officially the Christmas season, or is it?  A new survey asked people when they think the unofficial start of the Christmas season begins.  That's basically when decorations start going up and you hear Christmas music everywhere.  The most popular answer was December 1st with 32% of the vote.  Another 23% said early December… 22% said the Christmas season already started sometime in November…14% said the season shouldn't begin until mid-December and a grinchy 2% said they wish there was no Christmas season.  This wasn't included in the survey but I actually saw people getting upset with others on social media for putting up their Christmas tree too early.  I think that's ridiculous.  People can put up their tree whenever they like.  When other people put up their tree has no impact on my life so why should I care?  Some people like to put up their tree early because it takes a lot of work and they want to enjoy it for more than a few days.  If you like your tree up early, put it up.  If you want to wait until sometime in December to put your tree up, wait until December.  It's all good!  Happy Holidays!
November 19th, 2018
Can you believe it's Thanksgiving week?!  I don't know about you but Thanksgiving is the one holiday that always sneaks up on me.  I love Thanksgiving.  It's such a great holiday.  Spending time with family is always such a blessing.  And of course there is all that delicious food, including pie!  A new survey reveals Americans favorite Thanksgiving pies.  Number 1 (and it wasn't even close) is pumpkin pie…36% of people said that's the best.  That's not my favorite for sure.  I've never been a fan (I know I'm in the minority).  Number two is pecan pie at 17%.  The rest of the top 5 are…apple, sweet potato and chocolate.  An interesting side note…53% of people make their pies from scratch.   If you're one of those people, you have my undying respect.
November 15th, 2018
Congratulations Keith Urban!  KU won the big award at the CMA's.  He is Entertainer of the Year!  This is EVERYTHING!   I could not be happier for him.  This is so well deserved and long overdue.  If you've been to a Keith Urban show, there is no need to explain why I think Nashville got it right!  More importantly, Keith Urban is one of the most genuine, humble artists in the business.  I thought the show itself was very good.  The moment of silence in the beginning in memory of the California shooting victims was very touching and appropriate.  I loved the Ricky Skaggs tribute/performance.  As always, Carrie Underwood knocked it out of the park with her new single Love Wins.  Carrie also revealed she is having a baby boy!  Other winners last night were Carrie (Female Vocalist), Chris Stapleton (he took home 3 awards including Male Vocalist), Luke Combs (new artist) and Kacey Musgraves (Album of the Year).  Congratulations to all the winners.
November 12th, 2018
Can you believe we're less than two weeks away from Thanksgiving?  I know, unbelievable right?!  If you're hosting Thanksgiving dinner, here are some excuses to look for that may mean your cooking is,well, less than good.  A new survey revealed the top three excuses people make when they want to get out of eating your Thanksgiving dinner.  They are…I'm saving room for dessert…I had a big breakfast…and I'm on a diet.   The survey also found the top five "Thanksgiving fails."  They are…not having all the cooking done on time…overcooking the turkey…not having enough chairs…forgetting the cranberry sauce…and spilling something on the floor.  My feeling is, as long as your happy and healthy and spending time with family and friends, these fails are insignificant.  Enjoy your holiday.
November 6th, 2018
Does your company host a holiday party?  If they do, do you feel obligated to attend?  According to a new survey, a whopping 93% of companies are going to be doing some kind of party over the holidays this year.  It's split evenly between a party offsite, or a party or lunch in the office.  Also, 41% of companies are going to spend more on their holiday party than they did last year and only 7% will spend less.  Since they're putting in the effort, it would be a good idea to show up (even if you don't want to).  Two-thirds of managers say there's and unwritten rule that you're expected to participate in the company party.  Now I'm waiting for the survey on holiday bonuses to come out. 🙂
November 1st, 2018
Now that Halloween is over and we've flipped the calendar, our attention turns to Thanksgiving.  Thanksgiving?!?  Yes, Thanksgiving.  This is usually the time of year we all start cheating on our diets, or at least eat a little more than we normally would.  If you want to stay away from all those extra calories, here are six foods to stay away from….1.  Eggnog (sadly).  Alcohol alone has a lot of calories but add eggs, sugar and cream and you got yourself a calorie bomb.  One cup can be 350 calories.  2.  Deviled Eggs.  They have nearly twice as many calories as a normal egg because of all the mayonnaise, plus an entire day's worth of cholesterol.  3.  Meatballs (another sad one for me).  They're concentrated calorie balls that usually have a ton of fat.  4.  Spinach-Artichoke Dip.  It sounds healthy but it's loaded with calories because of all the cheese and sour cream.  5.  Pecan Pie (Is nothing sacred?)  There's a ton of sugar and nuts pack a lot of calories.  One slice has 500 calories compared to 300 calories a slice in pumpkin pie. And finally…
6.  Hot Wings.  One wing has 135 calories and 2.5 grams of saturated fat and really, who eats just one wing?   Now that I've ruined all your holiday eating fun you can really just ignore all this and say YOLO and eat whatever you want over the holidays.  The heck with the calories (and your waistline).
October 29th, 2018
I state the obvious when I say Monday is the toughest day of the week to pull myself out of bed.  This morning however, wasn't too bad.  I think it's because it's Halloween week.  It falls on Wednesday this year and some people aren't happy.  So far, 25,000 people have signed a petition to move Halloween from October 31st to the last Saturday of October.  The idea behind the petition is it would be much better for kids AND adults to celebrate on the weekend.  I get where the petition signers are coming from but Halloween IS October 31st.  Let's not go messing with holiday dates.  That's just my opinion but everyone who knows me knows I'm not good with change.:)  Happy Halloween Week!