December 1, 2023
The countdown to Christmas is ON!! Put up the lights, decorate the trees, and get those cookies baked! Oh yeah…crap…shopping…YUCK!! I have no idea what I want for Christmas…let alone my wife. This should be interesting. I say it every year…I love the whole Christmas season, and believe me when I say…it'll go by fast. Let's take it all in! Enjoy the season, and be kind to one another!
November 22, 2023
Happy Thanksgiving!! We are thankful for you hanging out with us every weekday morning! We'll be back together again on Monday morning, so enjoy our 4 day Rocky on Shuffle Thanksgiving weekend! Have fun, be safe, and enjoy each other's company!
November 13, 2023
WOW!! Guess what Thanksgiving is next week!! I know people complain about Christmas stuff too early, but the holidays go by so fast…it's almost worth putting up your decorations to enjoy them longer. We usually decorate Black Friday, but when we take it down…it seems like we JUST put them up. I have no problem with people decorating before Thanksgiving, and hey if you want to listen to Christmas music now…who cares…do it! Enjoy the holiday season however you choose to, and don't let anyone dampen your spirits. I do love this time of year! Joe
November 3, 2023
There are rare times when losing a celebrity has any effect on me. Obviously when anyone passes it's very sad, but when I heard that Matthew Perry of "Friends" passed on Saturday night…well it felt like I lost a friend. Friends was part of my life from my mid-twenties through mid-thirties. EVERY Thursday night I had to watch! It is, and will remain, my favorite sitcom EVER! To this day, every time I watch, I laugh. When I feel blah, it makes me feel better. During that time…I could connect with the characters on SO many levels. Chandler was just one of those characters, but the funniest on the show! His quips were some of the funniest parts of the series. Little did most of us know, throughout the show's run, that Matthew was dealing with addiction. In the last few years he'd been doing so much better. This summer I read his book, and just couldn't fathom going through all that addiction brings. It really gave me insight into how tough it would've been, and how the "Friends" group helped him along the way. They were true friends in so many ways. It was even sadder then…knowing he had been sober, and was doing so much better…that we lost a "friend".
October 16, 2023
Money is rolling out the door, with the Rocky 98.5 15K Workday Payday!! We've still got a chance for you to win your share! What would you do if you won $100 or even $500 (Thursday)? I'd definitely try to do something for myself, that I normally wouldn't. I'm guilty of usually being responsible, and putting it toward some type of bill or something for someone else. I think the last FUN thing I did for myself, was going to see "Return of the Jedi" in May. I guess I'd better start doing more for myself. Joanna would probably do more for her puppy LOLA. Listen for you name, for your chance to win!! Time and money is running out!!
September 25, 2023
Fall is here, and what a wet start it's been! As much as it's sad to see summer in the rearview mirror, fall is pretty nice…well sunny days in the fall!! Football is underway, and the leaves will be changing soon. The other day I was thinking it'd be cool if they changed colors and didn't fall to the ground. I hate the bare trees in winter. I went to the store yesterday and saw Christmas decorations! Hey let's not jump too far ahead. Let's enjoy some nice fall weather, and just take it one day at a time!
September 12, 2023
You may have heard on the air, that we have a new edition in the Joe Black household. Her name is Ziggy and she is a Shh-Poo. I haven't had a puppy since I was in 6th grade, so this is going to be an experience. Diesel has been adjusting well, although he's not too fond of sharing his time with me. When she's beside me in bed or on the couch, he's a little grumpy…LOL! They've started playing tug of war with toys and have already started sharing the food bowl! They have, so far, been getting along pretty well. The big test is getting her trained to ONLY go to outside, and how to know when she needs to go. It should be interesting!! Listen to the Rocky Morning Show with Joanna and I, and I'm sure you'll hear some stories!!
August 23, 2023
We talked about going back in time to a historical moment on the show yesterday. Mine was the first moon landing. It would've been such a proud moment to witness. This morning we hear that India has landed a ship on the south pole of the moon! It's SO cool that we're all working to get back or to keep exploring our solar system, and deep space! I look forward to actually being able to see a person walk on the moon in my lifetime. Joanna said she'd go see David Bowie play 2002 in NYC. "Starman", "Ziggy Stardust", "Space Oddity". Yep we can tie them both together!! We both have an interest in the universe for sure!! Thanks for listening every morning!!
August 1, 2023
I know I say this a lot, but how does the time get away from us so fast. July to me had to be one of the fastest months in my life!! We started the month with the trip of a lifetime…came back and it was more than halfway through…then the fair, and now August! Yikes!! I speak often of trying to stay in the moment, and I've gotta be more mindful of doing that. It's harder to do than one might think. Always planning ahead…always on the go!! Time to slow it down. Enjoy this last full month of summer folks!!
July 25, 2023
The Battle of the Bands was another success!! The bands were great, and the crowd was pumped!! Our winner this year was Six Whiskey Revival, with Brenden Starr a close second, and Gun Metal Gray. There were some very talented people on the stage last night, and we had a great time being a part of it again this year!! Every single year it gets better and better! We hope you enjoy the rest of your time at the York State Fair! There is still lots of good food to be eaten, and LOTS of great entertainment to come!!
July 21, 2023
It was a great vacation, but we're happy to be in full force on the Rocky Morning Show once again! York State Fair time is here!! We hope you'll be joining us for the Battle of the Bands on Monday evening at 7PM. Come out and hear some great local music from Gun Metal Gray, Brenden Starr, and Six Whiskey Revival!! We'll polish off the night with Kix on the stage, for one final time at the York State Fair. Bring the whole family out, and tell you friends and neighbors to come out too!! Have a great weekend!!
July 14, 2023
The Rocky Morning Show with Just Jo" wrapped up week 2 with much success! While I gave myself an A-, Jim from York chimed in on the text line and gave me an A+. Thank you to all the Rocky Morning Show regulars who have been checking in at 717-764-0098 and on Facebook like Mert, Angie, Phil, Kathy (and Kathy), Mary, Ben, Vince, Guy, Rick, Richard, Chris, Paul…just to name a few!
Now here is the really scary part! I've gotten two messages from Joe Black about an airline strike in Italy, and we're not 100% sure that the solo Jo Show is really over, YIKES!!
This begs the question…will Joe Black make it back to the USA in time for the Monday's Rocky Morning Show??? Only one way to find out…Tune in Monday morning, same Rocky Time, same Rocky Channel! 5:30-9am on Rocky 98.5!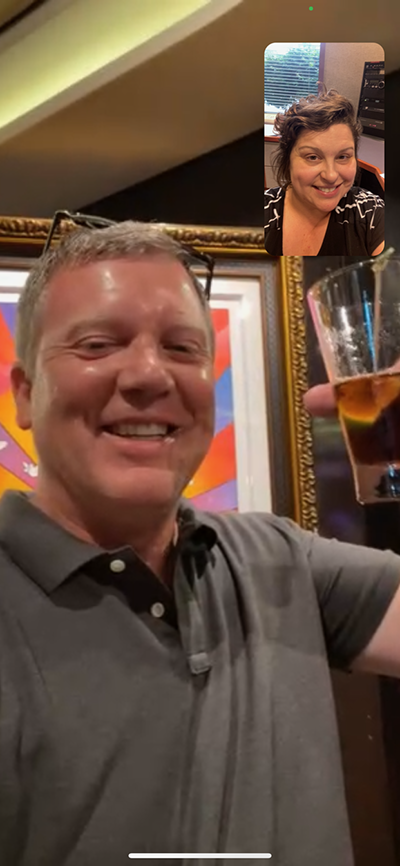 July 7, 2023
The Rocky Morning Show with Just Jo wouldn't be a success without your participation! While we miss Joe and he absolutely deserves this break and the trip of a lifetime, it would be terribly boring to be in the studio all day without your texts, Facebook comments, and phone calls. (Aside from listening to the music, of course!)
Thank you all so much for chiming in and checking in all this week. I can't wait for next week for more one-on-one time with you, so keep it up Rocky Nation, I'm counting on you!
July 1, 2023
I guess this would officially be 4th of July weekend!! We hope you enjoy spending time with your family and friends this weekend! We talked about cook outs, and your favorites to fill your plate. Hamburgers, hot dogs, any kind of salads from potato to 7 layer, chips, dips, and snacks. How ever your celebrating your freedom this weekend, we hope you take Rocky 98.5 along with you!! Happy 4th friends, and be safe!!
June 21, 2023
Happy first day of Summer Rocky Nation!! Our favorite things in summertime…big movies (Indiana Jones and the Dial of Destiny), vacations (beach and cruising), warmer weather….eventually, and fun times outdoors with our family!! Jo and I hope you enjoy your summer, and that yourself wherever you are, and wherever your travels take you!! It's gonna go fast….ENJOY!!
June 13, 2023
What T.V. show can make you feel happy? That's what we talked about this morning on the Rocky Morning Show. My go to for a long time has been "Friends". I've also added "Big Bang Theory" to that list. I can sit and watch them over and over, and still laugh! Jo's feel happy show is the original "Star Trek". I guess that is a DVD gift idea for her…fail on that one, her birthday was on Sunday!! Well….maybe next year…LOL!! Hopefully you've got some kind of way to bring up your mood after a rough day, even if it isn't a T.V. show. Check out the show tomorrow, and hopefully we can help you start your day in a happy mood!!
June 9, 2023
Many of us in Rocky Nation are animal lovers. We talked about a lost dog story where the dog was lost for 3 years, and was just recently returned to his family! We can't imagine how that would feel! The happiness that family must've felt was probably so overwhelming!! Keep your pets safe! Keep them in the cool when it's hot out, don't leave them in the car, and make sure they're secure whenever they're outside. We'd hate for anything to happen to our furry friends. Remember if you're looking for a pet…adopt!! Have a great weekend!!
June 7, 2023
"Two Beers, and a Puppy"
This morning Jo and I had a discussion about close relationships. Who would you be able to sit down and have two beers with, and who would you trust to watch your dog. When you really think about it, that will tell you who you are closest to in your life. At first glance, you can look at it from a dating standpoint. Not only that, but all of your relationships. When we really thought about it…our closest friends fall right into this. I think ANYONE could tolerate someone through one drink, and bolt. Having two means the person is worth hanging around with for a little longer. Something good must be there to grab your interest. To let someone watch your dog (puppy)…well that means you trust that person very much! Food for thought on this fine hump day!! Take care!! Jo and Joe
May 26, 2023
Life's simple pleasures is what Jo and I talked about on the Rocky Morning Show today. We try to absorb all we can, every single day! Life does move pretty fast as Ferris Bueller said! Let's try to slow down a little, so we don't miss it!! Whether it's our time with family, things you do, nature, or places you go…enjoy it…savor it, and don't take it for granted!! Enjoy your Memorial Day weekend! Remember those who have made the ultimate sacrifice, and those that continue to protect our freedom!
May 10, 2022
We hope you've been enjoying the new version of the Rocky Morning Show with Joanna and I! It's already 3 weeks today that she's been back!! This week we've been hooking you up with some "Hersheypark Happy"! Listen for Rocky Roulette for your chance to win a family four pack of tickets tomorrow and Thursday! Hey…maybe it could be an early Mother's Day gift, if the mom in your life is feeling it! So what are you thinking…flowers, gift cards, lunch…for Mother's Day? Whatever you do to show your appreciation, I'm sure she'll love it. For those who've lost your Mom…our hearts are with you. Have a great rest of the week Rocky Nation friends!!
April 20, 2023
This week the Rocky Morning Show got a new edition! Joanna Campbell has returned her home on 98.5! We have known each other since 1999, and have remained good friends! We've always wondered what the two of us teamed up would sound like on the air, and now we get to find out! While TJ will be missed…we are VERY excited to see what new heights the morning show can reach! Please join me in welcoming her to our airwaves!! Thank you all for your continued support of the show!!
March 29, 2023
Yeeee haaaa Spring is here!! The NCAA tournament has been a HUGE surprise this year, and my pick…after my bracket is blown up, would be UConn. We've got baseball starting tomorrow, which to me makes Springtime official. I'll be in my happy place until the cold brittle weather comes back! Not that we had many of those days this past winter, and I'm okay with that!! The Rocky Morning Show will be back in full force tomorrow, and we'll take you full throttle into the end of your work week!! Don't forget the Rocky 98. 15K Workday Pay Day starts next week, get signed up now!!
March 15, 2023
It's the final week of winter!! YEEE HAAA!!! The weather hasn't felt like Spring is coming, but it's going to warm up over the next few days. Time for a few days off, and pre mowing yardwork. No not really looking forward to that, but it's gotta be done. I'll get some basketball watching in, and some St. Patrick's Day celebrating! It's going to be a fun long weekend!! I say it all the time. Time sure flies by. Ferris once said…"life moves pretty fast, if you don't stop to look around once in a while…you could miss it"!
February 23, 2023
If I was still in school…today I would have skipped. Nice tease to some warmer weather today. Funny story: In 7th grade I took off on a day like today, and ended up winning a contest on the local radio station. The "Time Capsule Quiz". Even then I loved trivia. Funny thing is, one of my teachers (a substitute) heard me win on the air that day…ooops! Eventually I ended up working at that radio station, and my boss was the the jock on the air the day I won. At that point he was the general manager. I've always liked that story. Maybe I'll be the guy on the radio, who gives the prize out to someone with "spring fever"! Enjoy you day everyone!!
February 15, 2023
Hope everyone had a great Valentine's Day!! I was down and out the whole day after getting off the air. I had a 12 hour visit from the stomach bug that's been going around…I guess. This year is weird, because we are doing our dinner 2 days after V-day, and I had already given Linds her gift and card on Friday. She couldn't wait of course…LOL! So who would've thought it'd be 60 degrees these last few days. I know a lot of people want winter, but I'll take this weather in February for sure!! Wow more than half way through the month!  Have a great day everyone!!
February 8, 2023
It's not just the month of love, but heart health awareness. I'm VERY aware of my heart health, because I lost my Dad to a heart attack 25 years ago. It's especially in my mind this year, because recently I lost a very close friend. Know your numbers: blood pressure, cholesterol, and your blood sugar. Get a yearly check up, and try to get some exercise. It's hard to get into the gym more than couple times a week, but even a 15-30 minute walk outside, will do your ticker good. A few of my numbers are high, so I've been very conscious of doing it right myself. I struggle just like a lot of you, but every little bit helps. Stay healthy Rocky Nation!
February 3, 2023
I guess this weekend will start getting us ready for Sundays without football. I won't be watching the flag football pro bowl, so it's going to be a quiet day on television for us. Eagles/KC Super Bowl? I'm not crazy excited about either team, but I won't miss a minute of it! I'm not sure who I'd like to see win, but I'm sure by next Friday we'll make the picks on the air. I'm sure TJ will be pulling for her son's Eagles! Whatever you're getting into this weekend, enjoy and be safe!!
January 31, 2023
We're flying into February, and this Friday we'll announce our first weekly "Rockin' Romance" winner!! Valentine's Day is only 2 weeks away, but we celebrate all month long! Get entered at Foreveryork.com!! Even if you don't do the Valentine's celebration…look at it as a reminder to get out, and spend some time with each other. You don't have to go crazy. Every year my wife and I try out a new restaurant, and maybe go out for drinks afterward. Keep it simple, but enjoy each other's company!!  At least it doesn't fall on Super Bowl Sunday!! HAHAHA!!
January 23, 2023
Another year and another loss for my Cowboys. They just don't have the "It Factor". Super Bowl teams have that swagger, and Dallas hasn't had it in a really long time. The final 4 teams all deserve to be there, and we should have some closely fought games this Sunday. Two issues are Patrick Mahomes high ankle sprain limiting his mobility, and Brock Purdy going into the Linc vs the Eagles…and those fans. I think Cincinnati returns to the Super Bowl, and they will face the Eagles. Looking foward to some good football this weekend!
January 18, 2023
TJ and I talked this morning about your "dream car". We had lots of cool responses. What does a dream car look like to you? She's more of a small speedy car kind of person, like an XR7 or a Fiero. I had a dream of having a Toyota 4×4 like Marty McFly in Back to the Future (guess a Delorean time machine would be nice too), or a 1960 Corvette. Overall though, I'd be happy with a car newer than my 2000 Impala. I need AC, and turn signals that work all the time. I don't ask for much, but would really like that a lot!!  This year is the year, but until then please hold together!!  Happy New Year!!! Let's make this one of the best years yet!!
December 9, 2022
We hope you're having a magical Christmas season so far!! Only 10 more days, until the big day. We hope you have a safe and happy holiday season. Give if you can, and reach out to those you care about and see how they're doing!! As we wind down the year 2022…we'd like to thank you for listening, and hope you have a Happy New Year!!!
September 22, 2022
Saying goodbye to summer for me is bittersweet. TJ on the other hand is VERY happy! We had a great summer getting out there again, and seeing you all again!! This was more normal than we've felt in a long time. I do love the fall weather, but it bums me out to see all the leaves fall. Everything looks so dreary, when the winter weather arrives. I'll look forward to see Halloween themed decorated houses, enjoying fall sports, and one more weekend of camping. BTW…during this fall season you can win your share of $15K!! Sign up for the Rocky 98.5 $15K workday pay day, to win $100 weekdays, except Thursdays, when you can grab $500!! Don't miss your chance to make this fall even better, with us at Rocky 98.5!!
September 1, 2022
Rolling into Labor Day weekend, with so much to look forward to. We love the fall, and all that comes with it! My neighbors have decorated for Halloween, which looks pretty cool. It's not over the top, and I don't think it's too soon at all!! Football season is upon us, and those cool summer evenings are on the way! Thank you all for making summer so awesome for all of us here at Rocky 98.5! The highlight was easily the battle of the bands, back in July. It's been great seeing you all, just like the good ol' days!! Enjoy your weekend, and these last few weeks of summer! Be safe, and be happy!!
August 10, 2022
Wow, summer kind of got away from us! Battle of the Bands with Kix was a HUGE success!! Thanks everyone who came out to support local music! Here we are in August, vacation in Jamaica is unfortunately in my review, but what a great time! Time to get away and recharge is SO important. Some of our listeners commented that they never get a chance to get away for a while, but try to at least, find a way to do a couple days away. You need time to yourself…to forget about the crazy life, if only for a little while. It's been crazy hot…we hope you've been able to stay cool Rocky Nation! Be safe!
June 21, 2022
Summer is officially here!! Next Friday, we'll announce our 3 Battle of the Bands finalists in the morning. York State Fair will be here before you know it, so make plans to join us on July 27th!! It'll be a great night of rock! Summer vacations are planned, and our calendars are filling up. I honestly don't have a free weekend, until late August!!! Crazy! I'll be heading to Jamaica in about 40 days…can't wait!! Hopefully your family vacations go great, and here's to a, hopefully beautiful 4th of July weekend!! Take care all!! Happy SUMMER!!!
June 6, 2022
Top Gun: Maverick is a great movie!! I was bummed with all the delays with the release date, and FINALLY got to see it! If you loved the first Top Gun, this will not disappoint. Try to see it in the theater the first time you watch it. References to the first were not overdone. It was just enough to take you back and be like…yeah…I remember that. I give it two thumbs up!! I'm not sure what the next movie I see in the theaters will be. Thor: Love & Thunder is on my radar, but that'll be if I have a free day. I do love summer movies!!
May 10, 2022
Some how the spring and summer calendar has gotten filled up! How can we only be in the beginning of May, and there are barely any free weekends left! So much to do this time of year. Before we know it the York State Fair will be here. Are you ready for Rocky 98.5's Battle of the Bands? If you know someone who has a band…tell them to get entered by June 24th!! The 3 bands chosen will have a chance at some HUGE cash prizes, and they get to open for Kix! If your calendar is like mine, and getting filled up…then at least be sure to keep July 27th open!!  We hope to see you out!!
April 7, 2022
WOW!! Rocky Money Match Game is under way, and we've already got 3 winners and over $1100 out the door! We love hooking people up with cash. Any amount of money we don't expect can be a REAL pick me up. Am I right? We've got lots more cash to hand out, so keep on listening, and follow along. You could be the next winner of some big money, from Rocky 98.5!!
March 24, 2022
Happy that warmer weather is on the way!! We hope you've adjusted to the time change by now. I've talked to a few friends, that it REALLY effects her sleep. My sleep is just as crappy as it was before the time change. I do like the extra daylight in the evenings, especially on the weekends! March Madness is crazier than ever with the possibility of a 15 seed breaking into the Final Four!! St. Peters!? Never heard of them before, but here they are!! I'd like to see coach K at Duke, get another title, before he steps away from coaching. Dude is a class act, and it'll be VERY weird without seeing him on the Blue Devils bench next season! The games have been mostly entertaining. Sweet 16 time!!! Have a great weekend, and enjoy WHATEVER you get into.
March 9, 2022
Hello Rocky Nation!! It's been a speedy 2022 so far, hasn't it?!! This is the time of year we all start to either hate that winter is almost over (TJ), or look forward to the warmer weather of spring (me)! Time to turn the clocks ahead for Daylight Savings Time this weekend…don't forget! St. Patrick's Day is Thursday, and I'll be enjoying it on a day off. Maybe I'll even watch some college hoops, as the madness get rolling!! I guess it's time to start cleaning the branches and dead stuff out of the yard. Fun stuff…no so much! Enjoy these final days of winter, and let's look forward to the colors coming back!
February 18, 2022
FRIDAY!!! We hope you've had a great week! We have had a see-saw kind of winter, warm and within hours…VERY cold!  What is up? I'll take the mild weather, and TJ wants the snow. The windy night and morning we had though, really threw some stuff around. I had an outdoor table and chairs overturned. It's a heavy table too!! Looks like it's going to ease back as the day goes on. Looks like the weekend will be pretty easy on us, so get out there and enjoy it!!
February 9, 2022
The NFL postseason has been one to remember!! I hope the Super Bowl plays out the same way. If you're into great football history, let me suggest that you watch Joe Montana: Cool Under Pressure. As much as watching "The Catch" over and over, breaks my heart…he was the greatest in his time! It was an easy watch for any fan of pro football. The latest greatest Tom Brady has said he's hangin' 'em up. ESPN's latest 30 For 30 features "The Tuck Game". He and Charles Woodson, sit and watch the game, and go back and forth, for almost an hour. It was HILARIOUS!! Had that not happened, the last 20 years of football, may have looked very different. We've got an interesting match up on Sunday, and the second team in a row, playing at home. If Joe Burrow can settle quickly, it could be a close one. Edge to the Rams. Enjoy!!
January 26, 2022
Halfway through another week, and getting ready to roll into February. It's the middle of "cabin fever" season! It's a little harder to deal with winter, after the football season is over. I hope we have some great games coming up this Sunday, and in a few weeks for the Super Bowl! How do we deal with being inside, when it's cold. Well find something good to binge watch. TJ turned me onto "Yellowjackets", it's 10 episodes, it's pretty damn good. I'm almost finished…NOW WHAT! LOL!!  Playing board games is always a fun way to pass the time, and you KNOW , I'm going out for trivia every week! We hope you find something fun to pass time, and get you through the next few cold months. Have a fantastic rest of the week!!
January 17, 2022
Playoffs!! I fell just short of predicting a Cowboys' loss on the air Friday morning. I knew they'd blow it, like they have in recent years. It was close, but not good enough. Brady is going to take the Bucs deep into the playoffs again this year, and I sure would like to see the Bills make a run. KC still looks like the team to beat in the AFC, and I think the Packers could get themselves into the Super Bowl this year. Aaron Rogers is probably finishing up his time in Green Bay, and maybe even his career. We shall see.
January 6, 2022
Happy New Year Rocky Nation!! We hope it was a fun and happy holiday season for you all!! NOW…it's time to put it all away. Being gone between Christmas and New Year's Day, makes me want to keep the tree up, until at least February. Who knows…decorate it for every month of winter, then put it away in March. TJ says, they may leave there tree on the porch up until Halloween! Well…nothing she does surprises me anymore. We've been enjoying our week back in the studio together, for the first time in 3 weeks! We hope you've been digging the show!
December 21, 2021
My wish for the Christmas season, is that we all stay safe and healthy!! That we can all come together, and enjoy each other's company! May the joy of the season wash over each and every one of us, and carry into 2022!!! We sincerely appreciate you being with us each and every day! We look forward to providing more great music, fun, and laughs, as we roll toward the new year!  Merry Christmas and Happy New, from all of us at Rocky 98.5!!
December 10, 2021
15 days to go!!! We are getting into the 60's tomorrow!! Makes me remember a few years back, when I was in shorts and short sleeves on Christmas Eve!!  Whatever the weather is like over the next few weeks, it won't mess with our Christmas spirt! Got lots of shopping still left to do, so we'd better get on it! Whatever you get into this weekend…ENJOY, and stay safe!!!
December 1, 2021
24 days until Christmas!! WOW!!! The tree is up, and we're feeling festive!! We hope your Thanksgiving was fantastic! Let's enjoy every single day this holiday season, and carry the kindness with us, everywhere we go! I say it every year, if we could bottle the good cheer we have, when Christmastime comes, the world would be a much better place!!
November 24, 2021
We are very thankful for so many things! We are thankful for our loved ones, and the time we get to spend together. Thankful for the fun we get to have with you EVERY weekday morning! We are thankful for you, letting us be a part of your lives!! Happy Thanksgiving to you all!! Be safe, and let's enjoy the holiday season!!
November 17, 2021
Next week is Thanksgiving!  Thank you for all the donations, to help Feed a Friend for Thanksgiving!! The kindness we've seen in Rocky Nation, is overwhelming!! We collected $4,100 in donations, over the last 3 weeks. You have truly made a difference in our community!! Over the next week, we thank of all we're thankful for! We are thankful for kindness, that is shown every single year!! We are thankful for all of you, and wish you the happiest Thanksgiving!! Enjoy the time with all those you care about, as we roll into the jolliest time of year!!
November 3, 2021
We had a fun busy week last week, including the kick off of "Feed a Friend"! Over the next two Saturdays, we'll be out a Kennies' Market locations, throughout Rocky Nation! Come out and make a donation, to help us feed local families this Thanksgiving!! The holidays are quickly approaching, and there are people out there, that need us! We love this time of year. Leaves are changing, temperature isn't crazy cold, and one of my favorite holidays…Thanksgiving!! Think of one thing your thankful for, to start every day! It's a good way to get it started!! Thanks for listening!!
October 18, 2021
It's funny how you don't see someone for 25 years, or more, and all of the sudden you wonder how they're doing. So many people, that have been close to us in our lives, just seem to be lost in the past. No matter how close we have been with old friends, life just gets in the way, and we forget to stay in touch. How man times do we message an old friend, and say…"we've gotta hang out soon"? Do we follow through? I know I don't always follow through. Our calendars get filled, and our free time is scarce. It's nice to run into them by accident, and hang for a little while. If only just enough time to catch up. If someone you haven't seen or heard from in a while, pops up in your mind, try to reach out…if only to just say hi.
October 8, 2021
It's scary movie watching season, and time to plan for Halloween!! We've been talking about our favorite movies to watch, for Halloween. Halloween, seems to be in the lead, as far as the classics go. That and the first Elm St., will always be on my list. Jamie Lee and Michael are back in theaters this Halloween, ahhhhh, isn't it great!!  The Muppets are streaming this weekend, with The Muppets: Haunted Mansion! I'm SURE, I'll be watching that next weekend with my nieces, PLUS we're taking them all to a corn maze…ALL FOUR…YIKES!! TJ doesn't think I'll be able to handle it. It sure does make the Halloween season fun!! Have a great weekend!!!
September 27, 2021
Fall is here, and the weather is cooling off. TJ is VERY happy about the cooler temps. I like this time of year too. We're already tired of hearing about pumpkin spice, but I do enjoy a good pumpkin beer! Maybe I'll have one, while watching the Cowboys tonight! We in the last days of September, and looking forward to October! We've got a bunch going on this weekend! October kicks off with TJ at Kim's Krypt Haunted Mill Friday night. I'll be at the Snack Town Run Fest, at the Hanover YMCA, Saturday morning, and TJ will be at the Apple Harvest Festival Sunday morning. We're looking forward to a weekend of fun!!
September 14, 2021
We are in our final full week of the summer. Where did it go!! Coming up this weekend to the Rocky 98.5 team, will be out at the Snacktown Street Fair, in downtown Hanover. You can find us, on the square, beside the stage. Bring the whole family out, for all kinds of fun. Great food, entertainment by the 80's band, The Reagan Years, beer garden, and family fun!! We look forward to seeing you out there, on the last Saturday of summer 2021!!
September 2, 2021
We've certainly been reminded of how powerful water can be!! WOW!! The rain sure did bring some nice weather though. Here we are, with Labor Day weekend coming up already. It's going to be a perfect weekend, to be outside. It'll be great for your cookouts, or cook-off!! The chili cook-off is in Hanover on Sunday. I'll be hanging out there, for a while for sure!! Get out there, and have a great time. PLEASE stay safe!!
August 23, 2021
Happy Birthday to TJ!! She and I both have moved to another decade! TJ says…"just another day", but I celebrate. My day was going to be pretty mellow. I didn't have a party, but had a surprise celebration, with a great group of people. They treated me to lots of free beers, a cake, and lot's of fun!! What a great way to bring in my 50's! Thank you Lantz, Sandy, Dan, and Kim!!  It was a pleasure hanging out with you all. Time to move forward, and strive for nothing but positive things. Boy to we all still need a dose of positive!! Keep on rockin' with us every morning!!
August 13, 2021
TJ and I have been a morning show team, 3 years today! Time sure did fly for us! We want to thank everyone who listens, every day! You're always quick to give us kind words, on how we make your morning more fun. We do our best. There are days, it seems we're not. Those days, we'll often get a text or call, telling us how much fun it is to listen. You truly hold us up every morning! You may think we're ridiculous sometimes, but that's part of what makes our show. We keep it real, and we are as REAL as can be. I've never shared so much about myself, in all my years on the air. I like that we connect with you, on a personal level. You go through the things, that we do! We might as well be honest about who we are, and how we deal. Our questions to you every day on FB, have really given us an opportunity to get to know all of you!! You help drive the show, with your responses. That is what the Rocky Morning Show is truly about, YOU!! Thank you for listening, and have a great weekend!!!
August 5, 2021
Here we are in August…wow!!!  We had a great turn out, with great music, at our battle of the bands! The 3 finalists, rocked the York State Fair, the right way! Sugar Hysteria, was our winner!! We want to thank everyone for coming out to support them! Thanks to the bands for coming out, and performing, Sugar Hysteria, Suddenly Seymour, and The Revelators!! We weathered that crazy early evening storm, and knocked it out of the park!!! Now, we  movie forward to the "Walk a Mile in Her Shoes" event, next Friday! Please help support YWCA's "Safe Home Program", by making a donation! Just click the banner, here on our site, or text WAM to 44321! Your donation, can truly help save the lives, of victims and families dealing with domestic violence. Thank you for your support!!
July 28, 2021
I've been watching the Olympics, as much as I can. Seeing how things are unfolding, has made SOME of us think. Simone stepping back, because of her mental health, was the right decision. If your mind isn't right, it can create chaos. Even if we're not Olympic athletes, it can mess with our groove…to say the least. Your mental health, can effect your physical health. In her case, if she'd have been in the middle of her uneven bar routine, and missed, she'd have fallen to a possible serious injury. Why would ANYONE take that chance. I've worked through some hard things in my life! My focus during those difficult times, was hard to keep. My mind would wander, and I wouldn't be as sharp. It's just been upsetting seeing some of the things people are writing about her. You can never know, what is going on with someone. To attack them, for something you don't understand, is ridiculous. I just wish, we could all be more understanding of each other.
July 15, 2022
TJ and I were flashing back to our school days. We talked about our favorite school lunches. Yes, believe it or not, there were some good ones. She liked the spaghetti and pizza best, and mine was the tacos. One thing I remember is, in 7th grade, we seemed to always have food fights. After not finishing my taco, a guy in my class, asked if he could have it. I thought, he was going to eat the rest of it. Instead, he threw it across the cafeteria, and it exploded all over someone's table. I'll never forget the taco grenade!!  That may be another reason, the school tacos were my favorite!!
July 8, 2021
Our question today was, first movie you saw at the drive-in. The first one I remembered was Star Wars, in '77. We said in the back of my step dad's pick up. I also remember lying on the roof of a van, in Ohio, seeing The Empire Strikes Back, and More American Graffiti. It was a lot of fun back in the day, to head to the drive-in. I never went to one, when I was old enough to make out, INSTEAD of watching the movie. Remember, on the Brady Bunch, when Bobby tagged along with Greg? Greg and his date, went to the drive-in, with Bobby in the backseat. Bobby had frogs, that got loose in the car…got in the pizza, the dates hair…LOL!! Good stuff!!
June 17, 2021
As we roll into Father's Day weekend, be thankful, if you still have your Dad. Every year I wish I had one more day, maybe even just a few more hours. Be sure to spend some time with your dad this weekend, make a phone call, or even video chat. To all you dads in Rocky Nation, we hope you have a great weekend!! Don't do anything strenuous or stressful!  Have some fun!! Do something you haven't been able to do in a while, maybe even something a little crazy!! You deserve it!
June 8, 2021
Not only is it heating up outside, but this is the time of year I feel a little old. My nephew graduated last Tuesday evening. It seems like yesterday, when he was just a little chunky baby, blowing bubbles. I'll brag a little, and say he was in the top 10% of his class of over 500!  It's great the graduations are mostly back to normal. It's nice to be able to have the ceremony, to celebrate that first HUGE accomplishment in your life(well besides passing your driver's test). Congratulations to all of the high school, and college graduates of 2021!! Now, let's have a damn great summer!!
May 26, 2021
Cars you passed your drivers test in, and first concerts, have been the topics, over the last few days. It's amazing the response we've gotten, and the stories that go along with them. Hell, TJ and I are learning some new things about each other, because of it. We both took our driver's test in a Nova…mine not quite the car that her '71 version was. Her first concert AC/DC and mine the Hooters. VERY different types of shows, for sure. We've got more Rocky Roulette tomorrow, for gift cards to the Public House at the Markets in Hanover!  It's been a good kind of busy this week, listen tomorrow, to see JUST how crazy it may get!! Happy Hump Day!!
May 20, 2021
We were talking about what is in your snack cupboard this morning! Now I feel like I need some pretzels, chips, and goldfish crackers. We love all the responses we get on our questions every morning, via text of FB comments. Having you as a part of the show, makes every morning that much more enjoyable. We find out a little bit more about you, and you learn a little bit more about us. Friday is just over the horizon, so hang in there!! We'll get you ready for the weekend tomorrow, AND have another question for you at 7AM. Plus, another chance to win tickets to the National Street Rods!!
May 14, 2021
It's so much warmer than last Friday!! It looks like we're going to have a pretty nice weekend overall. Hell, TJ may even enjoy the weather!! I'm looking forward to finally getting out and seeing you all again tonight. Join me from 4-6 this evening at Kennies' Market in Spring Grove. Genova's supplied pre-made pizzas, for Kennies' to sell through June 13th. All proceeds benefit the servers at Genova's! I love how these two local businesses, continue to team up and support each other. Continue to get out there, and doing good things, to help those around you! It doesn't have to be much, to make somebody's day! Have a great weekend!
May 11, 2021
One thing TJ and I miss, is talking about blockbuster movies coming out! It'll be nice to get back into the groove again. It's been 3 years since Avengers: Endgame, so I'm ready for some new Marvel movies. Star Wars: Rise of Skywalker, was the last movie I saw in the theater. I know it's easier watching on the sofa, but I still love it on the big screen. TJ and I were talking about Top Gun coming to a few hundred theaters to celebrate it's 35th anniversary. That is one meant to see in the theater. Honestly, the sequel will be worth a watch there too, when it comes out in November. In the meantime, I guess a 70 inch TV screen will have to do…LOL!!
May 5, 2021
Happy Cinco De Mayo!! The weather is warming up, and spring is in full swing!! More and more I feel like this time of year may be my favorite. I still love summer…TJ sure doesn't, but spring has grown on me. We'll be camping this weekend, which is the beginning to plenty of weekends of doing that. The only bad thing is…my lawn mowing jinx, has reared it's ugly head again. It's always something when it comes to my freakin' lawn tractor. I'm just about ready to just buy a new one. I'd get a used one, but the problems would most certainly start again. It's just my luck!  Meanwhile I get plenty of exercise push mowing! 4 miles every time, and burning those calories. At least I can pull some positive out of it. Hope you all have a great "hump de mayo day!!
April 26, 2021
Wow…it's May on Saturday!!  How'd that happen. TJ has her first live broadcast this year, at Hanover Concrete on Saturday. She'll be there 9a-11a, for the Spring Thing Celebration!! Hopefully she's feeling up to it, after her oral surgery. I'll be getting out too! On May 14th I'll be at Kennie's Market in Spring Grove, from 4-6, and May 22, I'll be at Leo Brewing in Hanover, from 4-6. It'll be great to get out, and see you all again!! Have a great week, and we hope you enjoy this warm weather!!
April 14, 2021
The finale of Shameless (which wasn't as good as I'd hoped), got TJ and I talking about TV series finales. Which were the best and worst. I think the final M.A.S.H. episode was one of the best, very hard to watch without getting choked up. When Hawkeye and BJ said goodbye…I was done! TJ liked the finale to 6 Feet Under, that does rank as one of the best. Friends was my favorite series, the series finale to me, tied things up, JUST the way I wanted. TJ and I agree the Game of Thrones final season, in a whole, was lacking. Whether we want to admit it or not, we get invested in the characters of our favorite shows. It's hard to say goodbye! You know it's a good series, when you can relate and/or escape for a little while.
April 9, 2021
So a little over a year ago I posted a video on our FB page. It was a few weeks into what made 2020 a nightmare. Looking back, it's so surreal. I talked about things that we'd never been through before…social distancing, wearing masks, working virtually…etc.  Needless to say I REALLY got seeing of hearing them. It meant life was changing in a strange way, and boy did it ever. I mentioned our pets, and unfortunately we lost both our dog DJ, and Zia our cat. We lost time with family and friends, vacations, and time being NORMAL. Now a year later, things are looking hopeful. Vaccines are being give, which will help us get back together. TJ and I have been back in the studio together for almost a month. Things are looking up. The light at the end of the tunnel is almost in reach! Let's keep moving forward together, and truly find our way to the other side of all this. We've got SO much to look forward to, as we roll into warmer weather. We can't wait to see  you!!
April 7, 2021
We hope you all enjoyed your Easter weekend!  Today is National Beer Day!!  I'll be celebrating, with a few IPAs at trivia tonight. I'm hoping we can get our second win in a row. If you're celebrating it too, head out to a locally owned brewery. Most of them have something for everyone's taste. Lately I've even gotten out of my comfort zone a little and tried caramel vanilla porter! Well caramel is a go to of mine, BUT in a drink…WOW! Good stuff!!!  Cheers to hump day!! Enjoy the weather!!
March 31, 2021
I'll bet you TJ has never talked so much about college basketball in her life!  She's doing fairly well in our bracket challenge, for it being her first time. My bracket has tanked too, so I have NO room to brag. I've probably watched more games in the last 3 weeks, than I have in 3 years though. Zags are going to take the championship, if they don't go cold in the final four. Baseball begins tomorrow…YEEE HAAAA!! I'm thankful we'll more than last year, and hopefully MORE normal. We'll not be playing any April fools pranks tomorrow, so everything you here tomorrow is the truth…or as we see it. 😉 Have a great last day of March!!
March 26, 2021
TJ and I were talking about things we may not think to clean this morning. She CLAIMS she cleans her salt and pepper shakers, can opener, knife block…mmmmm…well I guess we can believe her. I guess, I'd better do a better job cleaning in our kitchen, because I NEVER think to clean those thing. It's time for spring cleaning and getting our yards in order. We've got our Easter dinner coming up, so in the next few days, I've gotta get my butt in gear. So begins the season when I fight the mower. It looks like a great weekend is coming up, so whether it's yard work, cleaning, or just plain fun…ENJOY your weekend!!!
March 16, 2021
Here we are, almost a year, and TJ and I are back in the studio together. We had a fun morning, and it felt good to be back to normal. Surprisingly, we had very few hiccups. I'd forgotten how much she sings…AND makes up words to the songs, while in the studio. It's a constant back & forth goofiness between us, even OFF air. We had someone ask about us putting a webcam in the studio, to see the off-air antics. I think it's a great idea! If we want I'm sure we could turn it off if need be…LOL!! St. Patrick's Day tomorrow, enjoy whatever traditions you choose to celebrate!! Be safe!!
March 10, 2021
It looks like Spring type weather, the rest of this week. Only 10 days until it officially begins. So now, do we think anymore snow will come? TJ hopes yes, and I'm saying NO WAY! Now it's just a matter of cleaning up the yard and the patio, and getting ready for some warm weather fun. It's almost been a year, since we were quarantined, SO this spring can only be better!!  The temp is supposed to hit 70 tomorrow, and that's usually a HAPPY feeling day for me. It always has been. When I was younger, when the temperature hit 70 for the first time, I'd drive around…windows down, cranking the Beach Boys. My Mom got me into them, and it just made me feel good. I hope you find a way to take advantage of the AWESOME weather.  As always…stay safe!
March 5, 2021
Heading into the weekend, there's something more to look forward to! Coming to America 2 is streaming tonight!! Eddie Murphy is my favorite comedian, and to me his 80's movies rocked! If I had to rank them top 5…Trading Places, Beverly Hills Cop, Coming to America, Beverly Hills Cop 2, and 48 hours. Harlem Nights wasn't bad at all, with the cast of comedians it featured. I'm sure the sequel to Coming to America will be just FUN! Nothing to profound, but a reunion of characters, that put together a very cool 80's film. If "Soul Glo" returns…EXTRA bonus!  I wonder if Lisa McDowell-Joffer allowed Akeem, to keep his royal bathers. 🙂 Have a great weekend!!
March 3, 2021
Joe here:  So another weird dream kept me up last night…In the dream, my friend and I were quoting song lyrics. I kept messing them up in the dream, then I woke up. I took the dog out…this is like 12:30AM, and I could not get back to sleep, until I remembered the lyrics. I'd quoted those lyrics a hundred times!! It was only ONE line I couldn't come up with. I finally figured it, within like 10 minutes. Needless to say, I'm a little more tired today, due to the loss of some sleep. It drives me CRAZY, when I can't figure something out, that is right there within my reach. I know we've had people call up with questions about songs, and I'll know it, but it'll take me a couple minutes.  I could've easily looked up the answer last night, but I just couldn't bring myself to give in. I hope if this happens to you, it's not while you're trying to sleep! Have a great afternoon!!
February 26, 2021
WOW, it's the last Friday in March already!! We can't say we didn't have a winter this year, that's for sure!! Moving into March…it's hard to fathom, it's been almost a year since we had to stay at home, and our lives changed so drastically!  As we move toward Spring…here's hoping the next month brings good health to you, a little more St. Patty's Day fun, an exciting NCAA tournament, and warm weather SOON!!  We hope you're all doing well, and that you have a fantastic final February weekend!!  Take it easy!!
February 19, 2021
We have definitely had a winter this year, and nobody can deny it. I'm just happy we aren't dealing with the power outages, and problems they are having Texas! As long as we've got what we need, we are okay. I'm just happy I can get around, and TJ is happy she hasn't gotten stuck again…LOL!!! The white stuff will remain on the ground, for the foreseeable future, because it's going to stay cold. My little guy Diesel is not a fan, especially when the snow is piled higher than him, which doesn't take much. He may be a little better today, because he'll be able to walk on it, with the sheen of ice it has on top. We're happy it's Friday, and we hope your weekend rocks!! Talk to you Monday!!
February 16, 2021
We talked a little about tattoos this morning, and I've gotta say the best, are the tattoos people have to figure out. You'll have a few that know EXACTLY what they are, but others have no idea. TJ has symbols that have meaning, that unless she tells you, you wouldn't guess. I've seen two recently, that you just have to KNOW where it's from. A Star Wars Rebel symbol was one I saw on Saturday, and the Deathly Hallows from Harry Potter, on another girl. The Jedi symbol from Star Wars was one that looked cool, and you'd only know it, if you like Star Wars. That'd be the way I go. I don't know if I'll ever take the plunge, but there are some COOL ideas! Be safe friends!!
February 12, 2021
A brutally cold weekend is coming up, BUT it's Friday! This would be the perfect weekend to stay inside, and make a pot of chili. Unfortunately…it's Valentine's Day weekend! TJ will be enjoying here steak at home, and I'll hitting one of my favorite restaurants, enjoying crab cakes or salmon oscar. The one good thing about V-day, is that February is half over! Once we get to March, we get ready for NCAA tournament time, St. Patrick's Day, AND the first day of Spring!! Here's hoping we can be out enjoying it all together this year. Whatever you do have a great weekend! Stay warm!!!
February 10, 2021
Valentine's Day is only a few days away. We talked about getting flowers for Valentine's Day…or not. TJ is VERY vocal about not wanting any this year, because she says it's a waste of money. Personally, I don't believe I've ever given flowers for Valentine's Day in a serious relationship I've been in. The last time, was a woman I was dating. I sent yellow, and pink roses. I think giving flowers outside of any holiday or anniversary is best. Yes they still don't last a long time, but I know my wife appreciates it when I get them, just because.  I'll admit, I have to do better with that. What will Tommy do for TJ? Will he get her 2 inch thick steak? Will I once again, hit the jewelry store, and add to my wife's collection? I have NO idea, what to do. Dinner yes, jewelry…maybe. One thought, was to get something together for the house. I'm not sure how well that would go over. Just something else to worry about…LOL!! Happy Hump Day!!
February 5, 2021
Been on my own for a few days, and TJ will be next week. I guess you're getting a break from our double craziness over the next few days. I have no pick for the Super Bowl this year, but would like to see Tom win, without Bill. If they don't beat KC that's okay too, because I don't mind them much either. I'll be off Monday, so I'll enjoy not having to worry about getting up at 4AM. I can just enjoy the game. It'll be a quiet evening I'm sure. Got a little snow possible for Sunday, so if you're out and about be safe. Have a great weekend!!
February 2, 2021
Phil saw his shadow, but let's be honest…that doesn't mean squat. While some of us don't like all this snow, some of us still let it bring the kids out inside of us. If you're out playing…enjoy. If you're out shoveling, be careful. Don't overdue it, take plenty of breaks, and yes, stay hydrated. If you have any problems with your health, it's probably a good idea to have someone do it for you. If you're like me, you want to just GET IT DONE! Hell, I shoveled for 15 minutes yesterday, and I was soaked. Some of the snow may be heavy, so push it as much as you can. If you need to scoop and lift, use your legs!! Dress warm, and be mindful, that it is slippery. If you spread salt, and have pets…make sure you have salt that is pet friendly. WOW…being a kid with the snow was so much less to worry about. Get out there and make some snow angels, and let's stay safe!! Joe & TJ
January 28, 2021
TJ and I can't stress enough to support our local businesses. If you're getting carry out…go local. Looking to buy special gifts or flowers for Valentine's Day…go local. Maybe you've got some remodeling ideas for your home, as we move into spring. Find local contractors to do the work for you, and in a lot of cases…I believe, the service will be much better. I know, we both have tried to practice what we preach, in supporting local business. Most of the time when I get carry out, it's  from local restaurants. Not to mention, we've gotten to be friends with quite a few of the owners and staff. It really strengthens our community, when we can support each other. We need to continue to hold each other, even after we reach the other side of the pandemic! Be safe friends!
January 25, 2021
Well there he goes again, to ANOTHER Super Bowl. Tom Brady and the Tampa Buccaneers REALLY stepped up as a team yesterday! Brady had a few hiccups in the 2nd half, but the D held strong! Tampa will HOST the Super Bowl against, and all too fast KC team, that had just a little too much for the Bills. It should be a fun Super Bowl match up! Brady seems STILL at the top of his game, and Mahomes just continues to shine. KC is the favorite, but this Bucs team is on a roll! If the Tampa D can put pressure on Mahomes, and grab a few turnovers, Brady could have #7!  TJ despises him, but I see a different Tom Brady, outside of New England. Can't wait to watch!!
January 22, 2021
On the cusp of another weekend…that will go way too fast!  So…WandaVision on Disney + will definitely have more to it, than I thought. I've watched the first two episodes, and will watch the 3rd today. I think it will end up being REALLY good! You almost have to watch if you're a fan of the Avengers, since we've been going through withdrawal. We haven't seen anything since Endgame!!  With no confidence, can I make any picks in the championship games this weekend! I'd like Tampa Bay and Buffalo to be in the Super Bowl, but I don't know if they can win on the road. My guess is…it's a better chance we'll see a Super Bowl I rematch, BUT stranger things have happened.  Stay warm this weekend, and be safe!!
January 19, 2021
I've seen a car painted in a Steelers theme, a van for the Ravens, and we all remember the cool paint jobs on the sides of vans back in the day. Nothing prepared me for the car I saw yesterday, on my way home. It was basically a minion car. I didn't get a look the sides or front, to see if minions were painted on it, but they had seat covers, minions on the dash…it was bright! Made me second guess what I wanted to do to our Outlander. I was thinking of decaling in an X-Wing fighter them. Dark orange stripes, and what looks like blaster marks on the side. No, I think I'm going to rethink that. Number one…it's too much damn effort, but two…it probably would look ridiculous, like the minion car.  It looks bad enough with the Patriots license plate on it. Thankfully, that can come off, as my wife currently has no team…since Brady left. I've thought of vanity plate ideas, just to make people think, but haven't gotten there yet. In case you didn't notice, I think things out, sometimes overthinking. Random thoughts on this Tuesday morning! Hope you're well!
January 15, 2021
Here we go….into the weekend!! What's on TV? How about WandaVision, giving us more of the love story, between the Scarlet Witch and Vison..2 of our favorite Avengers. I thought it looked kind of weird, but TJ said she was going to watch it as soon as she saw the previews. The bottom line is, we're both checking it out. At least we have something new from the MCU! NFL football playoff match ups, could make for some great games. I believe the winners will be Green Bay, Tampa Bay, Buffalo, and KC. If the Rams and Browns running games are on fire…they could be upset winners.  If you keep Rogers and Mahomes off the field, you've got a shot. Whatever your weekend plans are…have fun, and be safe!!!
January 12, 2021
TJ has a new way to corral the cats…a leaf blower!  All I needed to do with my cat, is get out the vacuum.  When she was a kitten, we tried the water bottle, but she still got into things. Our dog that we JUST welcomed into our home after Christmas, a bundle of energy. Funny the way to corral him, is just to sit on the couch, and let him lay under it. He doesn't move, until I move. I think he is definitely scaring the mice we've been dealing with. He's scared them to the high ground, so I've been catching them in a trap, next to the fridge on the counter. The ridiculous thing is, I catch them, and take them for a 2 to 3 mile drive, and set them loose. I never thought I'd be giving uber rides to mice. We hope your pets are well, and we hope to see some pics or videos! Be sure to email them to us: [email protected]. Stay warm!!
January 8, 2021
Wow…this week got crazy!  Just when you think things couldn't get worse than 2020, we see what happened in DC at the Capitol building. My hope is that moving forward, we can all find some common ground. We the people…yes WE…don't have to rely on somebody else to make our lives better. The choices we make, and the way we treat each other, can start the change that we hope to see. We all have differences, we all screw up, but we all have the potential to rise above! I won't judge you on anything, but how you treat me. Some of my best friends have totally opposite opinions than me. I listen…they listen, and we're still as close as ever. I look at social media, and see friends of 30 years, tearing each other apart lately. In fact, I saw it this morning, and I could hardly believe my eyes. It was a crappy way to start my day. When the dust settles I'm sure these guys will be fine, but so many friendships have been fractured in the last year…it just hurts the heart. I pray this nation, I pray my friends, will come together once again. Take care, and be nice! Have a great weekend!!
January 6, 2021
Happy New Year Rocky Nation!! I hope the holidays were kind to you all. TJ and I are back in full force…well until tomorrow, when she takes some time off. We've talked of a few things to check out, if you're hanging out at home. Wonder Woman 1984 is available now on HBO Max, we both liked it, so pop some popcorn and check it out. Some binge worthy shows are Cobra Kai…season 3 just came out, of course if you haven't yet…The Mandalorian. My wife and I checked out a few during my week off…The Wilds on Amazon Prime, we watched Bridgerton witch is a Victorian Era type series…not in my wheel house, but it wasn't too bad. As the weather gets colder, at least there is a way to pass the time. Until next time…stay warm and be safe!!!
December 22, 2020
The lawn decorations and lights this Christmas season are spectacular!! It truly makes the ride to work in the morning, and at night more magical. I wish the lights would stay up all winter long!  Those long nights, are definitely less boring with your lights up! TJ says she keeps a set of white lights up all year, and this year that extra flare, with her Christmas tree on the front porch. The good news is…now the days will start to get longer again, as we look forward to flipping the calendar once again. Let's finish this year on a high note. Let's keep being kind and giving to each other. Speaking of giving…help us with the Winter Blood Drive, on Christmas Eve and the 26th. If you want to donate, got to ForeverYork.com, and click on the link. We hope to see you, and hope your holiday season has been jolly!!
December 17, 2020
TJ wanted a lot of snow, and me…not so much. I'll take the snow, as long as it doesn't keep me from getting, to where I need to go. It looked pretty bad last night, when I went out to shovel. The wind was blowing, and the snow had just started mixing with sleet. I thought we were getting more, than we had expected. To me 5 inches looks just as nice on the ground as 2 feet, and A LOT less to shovel and clean off the car. If you're out shoveling today, remember to take plenty of breaks. We don't want anyone having health issues, because of it. Otherwise, if you're home…get out and play!! Have a happy SNOW DAY!!
December 15, 2020
TJ and I both have our trees up and decorated. I was a little later than usual, doing it last Wednesday, instead of Black Friday. I decorated the tree, and my wife wrapped presents. TJ had been saying she didn't want to put one up, because of the 3 younger cats she has. Tommy wanted one, and they figured a way to do it. She now has a Christmas tree on her front porch. I knew he'd find a  loophole, to get her to say yes to it. I predict a family of squirrels living in it, by the time the holidays are over!  Tomorrow the snow is supposed to roll in. Whether you like it or not, we're going to get a measurable amount. Enjoy it, and please stay safe!
December 11, 2020
As we close in on Christmas, and you're doing your shopping, please remember our local businesses! We've all had a crazy and tough year, but the struggle has been even greater for them. This weekend, indoor dining closes until after the new year, and capacity has been pulled back too. Shop local online, for gift certificates and Christmas gifts, and don't forget to get our take out from local restaurants, breweries, and wineries. We're all trying to be safe, and trying to follow all the CDC guidelines, to help get us through until the vaccine is here. All of us at Rocky 98.5 are thinking of you, and will continue to promote Rocky Nation to support all of you, in this difficult time. Our hope is that you'll be able to hang in there, so they we can all dine, and have drinks in your establishments again VERY SOON!  Be safe everyone!!
November 30, 2020
I hope you all had a great and safe Thanksgiving!!  We did, but on Friday I had to say goodbye to my 18 1/2 year old cat. I am very blessed to have had my pets, for as long as I did. They were the best. Our house seems so empty now. Things can ONLY get better…right?  I'm hoping I can start to muster up some Christmas spirit soon!  Losing them sure is making it difficult! We do have the tree up, but we haven't decorated it yet. It's slow going for sure, because Black Friday is our decorating day. I haven't started shopping yet, even though my wife and I do a gift every other day, beginning Dec. 1. Guess I'll have to get my butt in gear. 25 days, until the big day!! Merry Christmas season to you all!!
November 5, 2020
I thought 2020 was bad, but last Wednesday it became the worst! My poor dog had a tough year. Back in January he had some kind of issue pop up, that was causing him to fight for his life. My vet did all he could think of, and DJ (aka Fluffy) quickly bounced back, and was back to normal by the Monday following that visit. He's been dealing with being blind and deaf on top of all that. In mid summer we had a follow up, with his regular vet. He was diagnosed with a blood cancer. Plus, we found out he had fused bones in his lower back. We were giving him meds(which caused a lot of his hair to fall out), to make him feel more comfortable, but we knew our time with him was growing shorter. We fed him whatever he wanted, and did everything we could, to make that time happy. In the last month, it was getting to the point where we were afraid to leave him alone anymore, because he'd fall, and he couldn't get back up…until one of us would get home to help him. Last week, another issue popped up. Needless to say, we decided he was around only for us. He knew he was loved, but his quality of life was not there anymore. We had to have that difficult discussion, and came to the hardest decision, we ever had to make. Sadly we said goodbye to our boy. It's been very tough over the last week. Mornings and evenings are the most difficult, and talking about it still brings tears, but we know we made the best decision for him. It's so hard to say goodbye to our pets, especially one that had become SO dependent on us, and brought us so much happiness!!  I'll never forget him, and I'll always miss him.  🙁
October 21, 2020
2 more weeks until Halloween!  So if you've been a watcher of the Charlie Brown specials, like "It's the Great Pumpkin Charlie Brown", you'll be upset if you don't the Apple TV app. That is the only place you'll be finding it this year. At first, because I have Apple TV, I wasn't upset, but then I thought…WHY? I mean show it on both! There are people who still rely on network television, for the things they like to watch…even if they're DVR'd. Just leave it alone!  In my adult life, I honestly don't remember how often I've watched these specials. Maybe the networks don't want to interrupt regular programming this year, because the don't want ratings to dip, just to show these specials. So what happens at Christmas time, with ALL of our Christmas favorites? Here's hoping we'll still have easy access to watch them. Happy Halloween!!
September 18, 2020
Full steam ahead into the last weekend of summer! As weird as this year has been, it sure did fly by. Usually I can blame that on having so much to do, but it still blew past us. Vacations turned to stay-cations, no visiting breweries and wineries, less eating out, no huge movies…I swear, we need a t-shirt that says I survived the lost year of 2020! I guess the craziness will be burning white hot through election day! I'm ready for all the noise to be silenced!  When the holidays arrive, will the usual good cheer amongst us be restored?  Here's hoping!!  Enjoy your weekend, and spread the love!!
September 11, 2020
Today we remember the events of 9/11/01, and the many people we lost. I remember the horror, the shock, and the loss with a heavy heart every year. This year I'm also thinking about how we all came together as a nation, after the tragic events of that day. Today we are all so divided!  It breaks my heart to see how far away we've come, from the days after 9/11. As we all remember what happened 19 years ago today, let's hope it sparks something inside of us, to start to come together again! Every we it feels like we are further apart. Friends arguing over posts on FB, and then friends no more. REALLY? Being united doesn't mean we agree on EVERYTHING, but it does mean we discuss our differences in a civil way, especially with those we care about. Let's make an effort…all of us to treat each other with respect, and with that…hopefully things will fall into place. Take care everyone!!
August 28, 2020
Here we are, going into the last weekend of August!  I remember back when I was in school, getting ready to go back after summer vacation, and getting to see all the friends I hadn't seen all summer. I try to imagine, what it would be like, if we were dealing with the odd way most schools are going back. Will we have fall sports, will the kids be able to catch up with friends…I feel for the students and the teachers. This will be a very challenging school year for both, to say the least! Would I have liked learning from home? I'll say no, but sleeping a little longer would have been a plus. 🙂 I would've missed hanging with friends, going to football games, homecoming, and all the other fun stuff!!  I'm hoping we get back to "normal" very soon! I have no doubt that you all feel the same way, as adults, WE don't get to hang out with our friends, and do our favorite things, like we used to either. Let's support our teachers, and students, so that this school year goes as smooth as possible. Happy Friday everyone!! Be kind, be safe, and be coooooool!
August 13, 2020
I had a night to myself last night, and decided to put a baseball game on TV. For me, it was kind of a downer, without the ambiance of the fans in the stands. I never knew it would bother me to not hear REAL fans cheering. They pipe in crowd noise, but it just isn't the same. I'm sure the players feel it's very weird too! The crowd is such a part of the game in baseball. Hopefully I can get used to it. Don't get me wrong, if it would've been the Yankees, I would've continued to watch! I ended up turning it to the Sixers/Raptors game, and I haven't watched any part of an NBA game, in a LONG time. For some reason that to me seemed easier to watch…not sure why. In the NFL, the crowd isn't right on top of the field, so I don't think it'll be weird for me watching that. Just something else that is made strange, because of the times we're in.
July 30, 2020
Here we are nearing the end of July.  I want to call this the lost summer of 2020, because so much we had planned has gotten changed. At the beginning of July we pushed back or Jamaica trip to next year, and wouldn't it be nice to go to a ball game…NOPE!  Well, as you all are, we are making the most of this summer. We continue to spend time at the campground, spending more time with family, and trying to keep the stress at bay.  After some hot hazy days the last few weeks, things look to be a little more outdoor friendly after some rain tomorrow.  So get out there and have a great freakin' weekend!!
June 17, 2020
How're you doing on this fine Wednesday! We are rolling up on Father's Day, so don't forget to do something special for Dad! We're going camping with my wife's family, which has become our Father's Day weekend tradition. It looks like it'll be a great weekend to get out on the creek, relax, enjoy some brews, and float. Now that we're getting back out there, it feels like fast forward has been pushed, and the summer is rolling fast. Before we note it'll be July 4th!  Remember, when things slowed down…we were able to just give ourselves time to breathe. Well don't be afraid to give yourselves time to do that. Take a weekend, and just be…reset, and roll again. It's still an odd time for us all, and sometimes all this craziness can weigh on us. This is our first holiday weekend, that will be semi-normal. Get out there, and enjoy it!  I hope you're all doing well, and continuing to handle this roller coaster ride that 2020 has been so far.  Continue to stay safe, and be kind to each other!
June 10, 2020
I told TJ… I would love to go one day without hearing the word corona or covid-19…just one day. I think we're all to the point where we'd like to move forward and put it behind us, but the reality is, it's here to stay…I guess. We go green on Friday, so things are looking even better for Rocky Nation. I'm anxious to be out and about, and hopefully get to see you all again. I got to see some friends that I hadn't seen since March last weekend. It was truly good for my soul. Friends, fir pit, and a few beers…it felt like a normal Saturday night. We all need some of those. I have my days when all this can get to me a little, but I bounce back quickly. Meanwhile, I just keep a positive outlook, and hope for a great summer! Be safe, and be kind to each other! Talk to you soon!!
June 2, 2020
This has probably been the weirdest year I've had, in my radio career…well personally too! Through it all we're happy to be here for you, and hoped we've eased your anxiety. I've had some in certain situations too! I know a lot of our listeners, may have lost jobs, or been laid off. It's definitely been tougher for some, more than others. I'm thankful, that I've been able to keep a semi-normal schedule during the week. It's been very odd not being able do get out like we used to on the weekends. The good thing was, it gave me time to breathe. Sometimes our schedules can get SO crazy, that we forget to take time for ourselves. We're into our second week of the "yellow phase", and it seems we're slowly getting our normal lives back. I guess "the new normal", will be the phrase you'll hear. All we can do is take it day by day, and face all these challenges head on. We've all faced different types of challenges during this whole pandemic. Here's hoping things start to calm down, and the anxiety and stress dissipate. We'll continue to be here for you, and hopefully be able to help lighten the load.
April 23, 2020
If you've had a birthday during the stay at home order, it's been difficult for sure.  Like my wife and I, I hope you've been facetiming or having Zoom sessions with the people you care about.  It's been very helpful having those to communicate and be able to "hang out" with our friends and families.  Today is my wife's birthday, so I'm getting carry out sushi for dinner, and her gift is on the way.  We usually go out to trivia on Thursday nights, but obviously that's been on hold. We've been doing pretty well through all this.  I've been the only one leaving the house every day, and she's getting a little stir crazy.  I know I would be.  Is May 8th the light at the end of the tunnel? Until the time comes, when we're all back out again. If someone says hello to you at the grocery store, and you can't tell who it is because of the mask…it's probably me.  You take care, stay healthy and safe.  Happy Birthday Lins!!
March 27, 2020
This has been a whirlwind over the last few weeks!  Every year I look to spring and get pumped for warmer weather, watching baseball, looking forward to upcoming vacations. Boy oh boy do things change. Now the daily line is stay home, wash your hands, stay healthy, keep your distance. We look to updates about how many are sick, positive and negative tests, what needs to be closed, etc.  For now, it's the new normal.  Let's try to make the most of it. We can reconnect with those in our homes, hang out with our pets, do things we've been wanting to do around the house.  When things get back to normal…at least we'll have been productive with our time. I'm struggling to get motivated.  It's hard for me to exercise at home…I do miss the gym, but I'll figure it out.  My wife and I have been wanting to paint, so now is the time to do that. Our calendar is wide open, until we're aloud to fill it again. I know I've said it fills up months in advance, which leaves little time to do the things we always talk about doing, but never get to. SO…this is my vowel…to GET IT DONE!  TJ & I aren't doing things the normal way in the morning, but we're adjusting, and we know you can to. All we ask, is that when we get to the other side of all this madness…that you're happy, safe, and healthy.  Enjoy your weekend and take care of you!
February 11, 2020
TJ & I have been discussing Valentine's Day.  I'll be going out to dinner, and TJ will be broadcasting from the Adams County Home Show.  My wife and I usually go out to a "fine" dining restaurant for V-day and our anniversary.  Last year it was a little over the top…especially since our dinner was on the day after Valentine's Day. They're saying to go out this year the day after and you'll save yourself from money!  If you go see TJ on the day of, you'll definitely do that…unless you come up with a great idea for a home improvement project.  She's thinking about making a "honey do" list for Tommy…what a GREAT gift, and so heart felt…LOL!!  Watch out TJ, he may come up with one on of his own lists. 🙂  Enjoy the rest of your week!
January 16, 2020
I'm happy…I've gotten to the gym 2 out of 4 days this week!!  If I can get in there tomorrow…well I'm doing better than last year already!!  I haven't noticed the big crowds, to start off the year.  It may be because I go during the day, I guess. It's been tough to find the energy to get in there, but I'm doing it.  Cardio is better than nothing.  Finding the energy when I leave work, is the tough part.  My dog wakes me up in the middle of the night, to go out, and then it takes a while to get back to sleep.  I'd say, getting more and better sleep, is also at the top of my goal list for this year.  Let's see how that works out moving forward.  I hope 2020 is starting off well for you!!!
January 3, 2020
Happy New Year, and Happy New Decade!!  For me it's goals set, and hopefully reached this year. I have a goal to get myself back down to at least 175 by June, and get rid of some of the clutter in my life…well in my basement.  It would be nice to use the space down there, as something other than just storage space.  The first of those two "goals" will be the most challenging.  I don't get to the gym as often as I should, and that's because I always hit a wall by like 10AM.  When I leave work, it's a debate…go home for a nap, or get your butt to the gym and at least do some cardio.  I wish I had a workout partner like I used to.  Someone to push me a little, and call me on it, if I don't show up.  It's just more fun to plow through a good workout with someone along for the ride, and then you both feel accomplished when it is finished. Whatever goals or resolutions you've set for yourself this year…I hope you can achieve them.  Let's make this a great year!!!  Enjoy your weekend!!
December 17, 2019
All right Cowboys!  Yes I was happy to see the boys play up to their potential, BUT can they keep it rolling in the right direction?  They've got 6 more wins to get, before I'll be satisfied!  That means…you guessed it, a super bowl win!  I'm not sure they have what it takes, but we'll see.  So are you all ready for Christmas?  I've got the shopping for my wife finished. I've just get the some smaller items for everyone else. As usual, I'm enjoying the Christmas season, and can't quite get my mind around the fact that next week is Christmas!  WOW!  Here's a gift idea for you:  Give the gift of life!!  We're teaming up with the Red Cross for a blood drive next Monday and Tuesday (Christmas Eve).  In York we'll be at the Wyndam Garden and Heritage Hills, and in Hanover at Hickory Falls!  Call 1-800 RED CROSS, and make your appointment!  Thank you in advance, and MERRY CHRISTMAS!!!
December 9, 2019
Full swing into the Christmas season!!  I hope all is going well, so far!  We've been decorated since the Sunday before Thanksgiving, and I FINALLY started my shopping.  I would REALLY love to see the Cowboys play well for Christmas, but it seems that's a far fetched gift.  They are stinkin' it up, my fantasy football team fell flat…let's go Yankees!! LOL!!  Really though, it hasn't ruined my Christmas spirit!  I love this time of year!!  Sure it's busy, and people are sometimes a little crazy, but for the most part everyone is pretty jolly!  As we close the year…let me thank you all for your continued support of us here at Rocky 98.5.  That is the greatest gift you could give us!  I'd also like to thank you for supporting our Feed a Friend for Thanksgiving!!  It was a huge success!  With your help 1,100 families in our area, enjoyed a Thanksgiving dinner!  What a way to get into this time of year!  Until next time, enjoy the season and be safe!!
November 22, 2019
We are less than a week from Thanksgiving!  What happened to the year?  I guess we'll be doing our decorating this weekend. After all, we only have 28 days until Christmas.  Once again it's my favorite time of year…except for when the cold comes…and it'll go by fast!  My wife just asked what I want for Christmas last night.  Crap!  I guess that means I have some shopping to start too!  Tis the season, right?  I'm thankful I made it through another year healthy, with a roof over my head, and great people in my life, my family AND friends.  I need to do better at visiting with my family.  I realized last week at my uncle's funeral, that some of us hadn't seen each other in over a year.  THAT is unacceptable to me.  The years go by to fast, and sure life is crazy sometimes, but you just never know when you'll never get to see someone again.  With the holidays coming at us like a freight train, it sure does bring back memories of all the time we have spent together, and time we need to spend together again. I'm also thankful for a job I enjoy going to every morning, and of course…NAPS…LOL!  Here's hoping you have a Happy Thanksgiving!  Oh and HAPPY FRIDAY!!!
October 10, 2019
YES!!  The Yankees are heading to the ALCS!!  Here's hoping for championship number 28!!  Very happy for the Nats fans out there too.  The last time that franchise was in the NLCS they were the Montreal Expos (1981)!  I do love October baseball…and sometimes even November!   Who remembers the 1988 World Series LA vs. Oakland, and the Kirk Gibson home run to win the game.  He hobbles out of the dug out, both knees barely letting him walk, and a miracle!!  I watched the video again this morning…poor TJ. My favorite baseball play by play man, Vin Scully made the call!  The Yankees always have something magical that happens…Jeter always spoke of the ghosts showing up at Yankee Stadium!  Will we be talking about any miracle moments from this post season, years from now?  If you're a sports fan like me…you hate to miss those moments when they happen!!  Batter up!!!!
October 3, 2019
So the talk this week is of the new movie "The Joker" .  TJ and I have been in constant discussions about who played the role best.  It depends on what type of Joker you want.  Jack Nicholson gave the role his own unique flair…funny and ruthless.  Heath Ledger was AWESOME, he BECAME the Joker.  So much so that people worried about him on set  him, because he was always in character.  He brought the insanity with the ruthlessness to the role.  Jared Leto was just weird for me as the Joker…not bad, just not my favorite.  Never forget our favorite TV Batman Joker Cesar Romero.  The Joker is Batman's number arch enemy, so it's gotta be done well!  Jack and Heath rank as a tie at the top for me, and TJ well…she LOVES Jared!! I'm very interested in seeing what Joaquin Phoenix will bring to the table.  So that's it for now folks, but if you get a chance…come out and see us at the 22nd Annual Rocky 98.5 Women's Show.  Join us tomorrow and Sunday at Memorial Hall of the York Expo Center, for lots of fun, entertainment, demonstrations, AND silent auction to benefit Pink Power of York!!  We hope to see you, and have a great weekend!!!
June 6, 2019
30 years ago today…I graduated!  WOW!  Where has the time gone. It really doesn't feel like that much time has passed.  If I could give advice to the 17 year old version of myself, as I sat there wondering about the future…what would it be?  Don't worry about things you can't control.  Don't sweat the small stuff.  Be honest, have integrity, and try to do what is right. Be who you are…never let anyone turn you into something you're not.  Learn from your mistakes, and apply them to your life.  Don't worry about your future, it will find you AND it'll be the perfect fit for you.  I remember being filled with accomplishment and wonder that evening.  What would my future TRULY bring?  The road has been anything but predictable. I'm where I want to be, but the journey here was not what I would've expected.  I never in a million years, thought that I'd be on a radio morning show, and laughing as I do every morning, and loving my career as much as I do.  I've been so blessed since that night.  Yes I've screwed up, and some of the bumps shook me more than others, but I honestly wouldn't change a thing!  Congratulations Class of 2019!!  Here's to your future, and wherever it may take you!!
May 13, 2019
One more episode of Game of Thrones, and it's all over.  I'm sure those that don't watch are tired of hearing about it, but this has been 8 seasons of epic television. We'll finally have the answer, as to who will sit on the iron throne.  I'm not sure it still exists after Dany's trip through Kings Landing.  I don't know that anyone has this ending figured out, except to say we don't want the Mother of Dragons to sit on the throne.  That doesn't mean it can't happen. Jon Snow is now the easy favorite, but if you've been watching all these years…well you know how that goes.  One thing for sure…after next Sunday, I'll be much more energized on Monday mornings.  GoT hangover is a real thing…LOL!  TJ and I have been struggling not to give any details away on the air.  We only have to hang in there one more Monday. Here's hoping for a great end to a fantastic show! What are we going to talk about in the morning when it's all said and done?  Have a great week!
April 16, 2019
Game of Thrones is finally here.  I have to say I am disappointed with the first two episodes being less than an hour, but the first one was GOOD!  TJ and I made our picks as to who would rule Westeros.  My first thought was Dany, and that Jon would die protecting her. She says Jon of course…LOL!  I'm already starting to second guess myself.  She's being a little too cocky right now with the Stark girls, and it's kind of changing my opinion of her.  I never even thought about Yara Greyjoy!!  She could end up ruling!  She and Theon's army could save everyone, because there home is near the ocean.  The dead can't swim.  It'll be cool to see how it all rolls out.  I think episode 2 will see another popular character go down fighting.  We're going to have a "holy crap" moment every week, I think.  It's going to be interesting to say the least.  Enjoy the rest of your week!!
April 5, 2019
Happy Friday!!  TJ and I had a blast on the show this week!  We hope you were entertained!  We felt the energy this morning rolling into the weekend.  The days are starting to warm up, and hopefully the rain moves out quickly, so we can enjoy some more sunshine.  I'm REALLY looking forward to some Yankees baseball down in Baltimore on Sunday!  I know O's fans cover our Rocky Nation, but I'd really like to see a big W for the Yankees.  I haven't seen them play in over 10 years!!  The Grand Slam of Rock continues next week.  Thursday we'll give away a pair of tickets to see two Rock Hall Inductees…Heart & Joan Jett and the Blackhearts!!  That show is going to be killer!!  Listen to get qualified again on Monday morning!  Until then, be safe and have a CRAZY fun weekend!!
March 21, 2019
Spring is HERE!!!  Winter wasn't too bad this year. I'm looking forward to some warmer days, like last Friday!  That was AWESOME!!  I had one of those four day, sneezing, stuffy head, irritating sinus issues.  What a great way to spend the day.  Hang in there, the warmer weather is coming!  With that…the honey do list…UGH!  Clean the flower beds, get the shovel, and lets make a NEW flower bed here, oh and the mowing…LOL!  My favorite seasons are upon us!  Major League Baseball  starts next Thursday, O's and Yankees…Go Yankees!!  Bring on the shorts and t-shirt weather!!  Here's hoping all is well with you, and that we have a the perfect sunny spring!  Keep on rockin'!!
February 14, 2019
Happy Valentine's Day!  If feels like it was just New Year's Day!!  TJ loves to hate this day, as you may have heard countless times on the air!  She DID get some flowers and balloons today!! I didn't find out until right after I signed off the morning show.  It was hilarious!!  I don't care what she says…she liked them.  People say all the time, that Valentine's Day is a made up holiday, JUST to make money. I say, if you don't want to celebrate…don't.  Some women love it, and some don't really expect anything.  Personally, I think wedding anniversary's and birthdays are more important, but that's just me.  I guess if you're with someone, or even if your not, use this day, to remind you to do nice things for each other.  I don't think a day on the calendar should tell you, that you have to do it.  I'll admit that I slack off in that department from time to time.  No matter if it's getting or doing something for your wife/girlfriend, or vice versa.  It's nice to have something nice done for you, if for no other reason, because you care!  Those are the words of wisdom, or lack thereof…from Joe Black. 🙂 Have a great one!!
February 6, 2019
It's the end for a few favorites coming up this spring. In April, the final season of Game of Thrones begins! Who will be left standing at the end, as king or queen of Westeros?  Since I've read the books, I've been thinking it'll be Tyrion…somehow.  Coming in March we have "Captain Marvel" in theaters, leading into late April blockbuster "Avengers: End Game"  The Marvel movie series has been spectacular for super hero movie lovers like me!  I've come to look forward to them, as much as "Star Wars".  It's said to be 3 hours long, so at least we get our money's worth of movie time.  I have some ideas about who will be left, and who won't make it past this movie.  It will bring an end to this particular team of Avengers.  Who lives and who dies?  We've seen the teasers, but it really gives us no clue.  People have been speculating about who is missing, and who will save those lost in "Infinity War".  If my sister is reading this, she's already checked out…LOL!!  Spoiler alert: There is one Avenger that will return for sure…if your spider sense is tingling, then you know who I'm talking about.  After it's all said and done…I'll look forward to the New Avengers in theaters!!
January 31, 2019
Tomorrow we flip the calendar to February…already!! I'm looking forward to my 3 day weekend to start off the month. Who do you got in the Super Bowl? I'm thinking, it's going to be another close one.  No matter how good that Rams' Offense is…Bill Belichick always has his defense ready.  The Rams defense has been suspect this season, and if Tom Brady starts off fast, it could be a long night for LA.  I've said it all season, if you can keep the Rams offense off the field you're going to be sitting pretty.  Dallas could NOT stop the run against them two weeks ago, and they still had a shot to win.  I'll watch my wife stress through the game, for the third year in a row.  There's been a lot of talk about Brady being the best QB ever.  If they win, that's a 5-2 record in the Super Bowl.  That's pretty awesome over an 18 year span.  It might not be the last he plays in, if he plays to 45 years old.  I think he's the best in this era, but he's never dominated a team in the Super Bowl.  All the Patriots wins have been close, as have their losses.  Montana had come back wins, AND he had two easy wins.  Tom is the best in this era of football, but Montana…in my opinion, is the best ever.  It's a whole different league then it was in the 80's.  As much as he broke my heart with "The Catch", I grew to respect and admire how cool he was in any situation.  I'm hoping it's another nail biter this Sunday!  Stay warm!!
January 25, 2019
Welcome to the cusp of another weekend!!  Maybe I can get my wife to the movie theater to see "Glass". If you didn't know, it's the 3rd in a series of movies by M. Night Shyamalan.  The first two being "Unbreakable" and the second was "Split", both very good movies.  I've heard the critics haven't been too kind to it, but we've gotta watch it!!  We watched the first two again on Monday afternoon.  Bruce Willis and Samuel L. Jackson were in "Unbreakable", and Bruce shows up at the end of "Split".  I'd forgotten the two were tied together. In M. Night's movies…there's always a twist, but most are pretty good movies.  The only disappointment was "The Last Airbender", based on the cartoon tv series Avatar.  If you want to binge watch some movies on a cold day, check out his movies.  "The Village", "Sixth Sense", "Signs", and "The Visit", were all really cool flicks!  He's not my favorite director, but he is climbing my list!  However you spend your weekend…be safe, and enjoy it!!
January 22, 2019
I know Eagles fans!  We spent the weekend in Philly for a wedding, and I took my Cowboys duffel bag.  I told my wife, somebody is going to comment.  Sure enough, first thing in the door, the desk manager calls me out.  He was cool about it though.  I can only imagine how that exchange would've gone, if they'd met in the NFC Championship game!  I've gotta say, every place we stopped at, the people were VERY nice.  Sometimes in bigger cities, people don't even bother to acknowledge each other.  We spent time at the oldest pub in Philly, and it was packed!!  It took me by surprise how everyone was just so cool.  I can say, I've never heard that many cheer for the Sixers.  It was too bad they couldn't hold on to win.  I enjoyed my few days there, but $56 a day to park!!  Come on!!  I guess I'll do research the next time I go.
January 14, 2019
If you'd like to see how well you and your friends or co-workers, work together…you've got to do an escape room.  I did my first one on Saturday night. We had a total of 8 people in the room, and we got out in just under an hour.  I was told you have to do it a few times, before you can do it without any hints.  We had just a couple, but did a great job at finding the clues, and working out the riddles.  In this case, we had to open like 15 or more, different types of locks, to find the clues. It may be the same for other escape rooms, but like I said, it was our first time.  I was worried I'd get frustrated, but surprisingly I didn't!  We each played a part in figuring our way out.  My wife and brother in law had no idea they had unlocked the final lock, because they were debating the last clue.  The limit was one hour, and we did it with just 3 to spare.  I'm anxious to do more of them.  I highly recommend it, along with a celebratory brew afterward.
January 8, 2019
My Cowboys sure did look good last Saturday night!!  I REALLY feel bad for Chicago Bears fans, that ending was a heart breaker.  The Eagles have some lucky Nick Foles' streak, that hasn't dissipated since last year's Super Bowl run.  Why do I get this feeling Dallas will be seeing them in the championship game.  I'm pretty sure Dallas can handle the Rams.  No mistake football, and a strong running game will keep the Rams offense in check.  The question is…will I be able to watch it, even if they do make it to next weekend!!  I'm going to a wedding that begins at 3, and it's in Philly!!  No way I can go all day, without finding out what happens.  I will say, it's nice to see the NFC East looking so strong in the post season.  This is the best I've felt about the Cowboys since the playoffs in 1996!!   If they lose a close one this, or next week…they'll be ready to roll next season!  Let's go Cowboys!!!
January 3, 2019
Another memorable holiday season has come and gone, and he we sit in 2019.  I've decided not to try to look too far ahead on the calendar, because I feel like it makes time SEEM to go quicker.  So I'll try not to look forward to summer too much.  I hope you all have a great year this year, and that all you wish for, comes your way.  It really is heard to believe we're almost through another decade, and what a decade it's been.  Just in the last 5 years, so many things have happened…mostly good!  I got married at one of the places I've dreamed of visiting since I was a teenager…Jamaica, I've risen to new challenges, been given new opportunities, and have had more fun than I could've imagined.  Here's hoping we can all finish this decade with the best year yet!!!  Happy New Year everyone!!!
December 19, 2018
Okay, now I'm up against it!  I've gotta finish my Christmas shopping in the next 3 days!!  I thought I'd have it finished after a few days off, BUT I was lazy!  I haven't done so little, in such a long time.  Honestly it was much needed!  Give yourselves time to breathe over the next few weeks.  We'll be running from here to there, trying to see everyone we need to see, doing what needs to be done, whether it's Christmas parties, family get-togethers, it can all seem overwhelming.  Try not to stress, and just enjoy your time with loved ones.  Even the Griswolds manage to turn what could've been the worst Christmas, into one of the best and most memorable.  Here's hoping you're not entered into the "Jelly of the Month" club!
December 12, 2018
It's full steam into Christmas now!  How's the season going for you, so far?  I'm happy that it doesn't seem to be going too fast.  We're usually so busy, it goes by in a blink.  Got some baking to do, some shopping to finish, and wrapping to do, but overall it's stress free.  Well, except for that Cowboys win on Sunday…what a roller coaster!!  The worst part about this week was the untimely death of a raccoon, in my driveway Monday morning, because of my frosty back window, I hit him.  It hasn't dampened my spirit, although TJ did give me a hard time about it…LOL!  My week has gotten much better since then.  Our schedule is starting to fill up…with cookie baking Saturday, dinner with friends next Friday night, and playing trivia for $1000 next Saturday.  Wow, what a day it'll be if we can pull that off!!  As you mark the days off on your calendar, try to remember to enjoy each day, and If you can, help someone that needs it!  13 days 'til Christmas!! 🙂
December 4, 2018
I know a lot of you think we start talking about Christmas too early.  When it's October and you see decorations for Christmas up for SALE, then I know where you're coming from.  Think about it though…is celebrating and talking about Christmas too early…a bad thing.  Most of the people I'm around in my everyday life, seem to be in a better mood.  People are more giving, and forgiving. I think if we'd take a little of that Christmas spirit along with us all through the year, we all may be more tolerant of each other, a little bit more caring and giving…maybe.  All I know is that I see all the good that people do over the holiday season, from Thanksgiving through Christmas.  Why can't we see that much caring for each other 365 days a year.  You don't have to buy presents, you don't have to decorate (you can if you want).  I was just thinking about this on my way to work.  It could be the memories from Christmas with your family in the past, maybe it's the joy on your kids or grandkids faces.  Whatever it is…it's a pretty good feeling.  Well it is for me.  I pull from my past Christmas memories, and it helps me create new happy memories.  I remember a few weeks ago sharing something similar with a woman in an email.  One of my favorite Christmas songs, is "I Wish Every Day Could Be Like Christmas" by Jon Bon Jovi.  I think that song kind of sums it all up.  BTW…TJ put up a Christmas tree. 🙂  Merry Christmas season!!!
November 30, 2018
TJ is trying so hard to not LOVE Christmas!  First she said she didn't want a tree, now she's  getting excited about getting a black Christmas tree!  I never knew they had them, BUT they  do!  Honestly…if we hadn't talked about that today, we wouldn't have heard about Oreo candy canes.  A listener delivered them, and honestly…they are PRETTY good!!  TJ gets to keep the rest as tree decorations. I'm just anxious to see if she actually decorates.  I told her, by the time Christmas is here…she'll love it!  I thinks she's tired of the over commercialization , but I'll make sure she's a holly jolly co-host!!  Looks like it could be an ugly weekend!  I hope it doesn't mess up any plans for you!!  So enjoy, be safe, and I'll talk to you early Monday morning!!
November 27, 2018
Here we are…the Christmas season is a go!!  All of our decorations are up in the house, and even in my office.  I can't believe I've actually got some Christmas shopping done too!!  I didn't go out Black Friday.  I did some Sunday and Cyber Monday shopping.  Today is giving Tuesday, so if you think about it…maybe you could donate to your favorite charity!  TJ had a good idea.  You could go out and donate blood today.  What better gift, than the gift of life.  We're all on this "big blue marble" together, let's help each other make the most of it!
November 16, 2018
Wow, Thanksgiving is upon us already.  Not to mention our first snow storm of the season.  As we steam toward the holiday season, I hope you can all find a way to not stress too much about it.  Before you know it, it will have passed, and we'll wonder why it went so fast!  A few years ago, I shared my 25 favorite Christmas memories on Facebook.  It honestly helped me enjoy the holiday season more!  Every day I typed out a Christmas memory, from childhood and my adult life.  They still pop up on my wall every Christmas season, so it still continues to bring back the magical memories.  Here's hoping you enjoy every holiday moment this year!!  Have a great weekend!!
November 2, 2018
We're trying not to push Christmas on you too early, during the Rocky morning show.  Trust me…TJ won't let me.  It will be on us soon, so it's on my radar!!  I've seen on Facebook, since summer, people counting the weeks and days until it's here!!  The tree for the square in York has been chosen, and will be delivered on Tuesday, and lit Dec. 1. Hey at least it's after Thanksgiving!!  TJ and I talked about leaving your tree up year around.  Decorate it for whatever holiday or event is coming up!  The novelty of the tree may wear off though, and it wouldn't be as special at Christmas.  That's what would happen for me.  Until then, we're gearing up for Thanksgiving, and helping those in need around our area.  We've chosen to help New Hope Ministries feed families this Thanksgiving.  You can stop by Hanover Foods Outlet to purchase your donation, and leave it there for New Hope to pick up.  We are also doing appearances at Kennie's Markets locations around the area, collecting donations while you do your grocery shopping.  Check out our website, to find out where and what times we'll be at each location.  We make it easy to help our neighbors, and who knows, it could be someone you know. Thanks in advance!!!
October 25, 2018
Halloween fun!!  For the third year, I'll be emceeing the Hanover Halloween parade.  I honestly can't remember the last time I missed being in, or being a part of this parade in some way, for the radio station.  It's amazing how great a job area businesses and organizations do on the construction of their floats, and the time you know they must've spent creating them!  The best thing about emceeing the parade, is that I get to see all of the participants, and not losing my voice shouting out to the crowd along the parade route. I have a microphone to help with that now.  The new tradition is having a pumpkin brew from my favorite brewery on the square, walking around catching up with old friends, and teaming up with my spotters Stan and Christine to enjoy the parade.  Tonight will be a night for hot chocolate, blankets, and lots of layers.  It'll be chilly out there, but the Hanover Halloween parade is worth it.  I hope you can come out and enjoy the fun with TJ, Flick, and I!  If I don't see you before…I hope you have a happy and safe Halloween!!
October 11, 2018
The Yankees season is finished, the Cowboys look mediocre, and my fantasy team is tanking…WOW!!  My fall sports season is not the greatest right now…LOL!  It used to be my week could be ruined by a Cowboys loss, and I'd be pretty bummed if the Yankees fell in the post season.  I'm thankful that is no longer the case.  Oh sure, I still get pumped while I'm watching the game, and still love to see my teams do well, but I just don't see the need to get my blood pressure up over a loss.  There are much more important things to get excited or upset over.  For instance, why can't Jerry Jones JUST walk away!!! LOL!!  No seriously…as long as my family and friends are safe and healthy, then I'm okay.  My uncle is in the fight of his life, and undergoing chemo and radiation.  Like my mom, before him, he is fighting hard!!  So far he's hanging in there.  I'm hoping at the end, his cancer will have disappeared!  This is National Breast Cancer Awareness month.  Have the ladies in your life get tested, and don't be afraid to keep up with your health too.  If you notice something isn't right, don't assume everything will be just fine.  Go to the doctor, and get a medical opinion.  Sometimes the possibility of bad news can be too scary.  If you don't kno2, how will you find a way to get better, or know that you have nothing to fear?  My hope is, you'll stay safe, happy and healthy!  Here's to all those that have beaten cancer, and the hopes that those fighting will stay strong!
Sept. 25
The York Fair is behind us, and let me say…Alice Cooper ROCKED!!  Now we're already heading into the last weekend of September, and looking ahead to October.  It's the month of pumpkin spiced beer, and well pumpkin spiced everything!!  Bring it on Halloween, and the classic scary movies too!  TJ and I will be discussing some of the scariest, in the coming weeks.  We may even give you some cool costume ideas.  I think one of you Flyers fans should dress as the new mascot…Gritty.  He'll scare plenty of trick or treaters!  I can NEVER pick the perfect costume for myself!  I'll have a great idea, and then it just kind of falls flat.  Maybe this year will be different.
Sept. 14
It's hard to believe, but the York Fair is coming to a close, and so is summer.  We have just over a week, before fall begins!  WOW!  I hope you enjoyed your summer as much as I did!!  We try not to let the time get away from us, but somehow it always seems to fly.  I guess as adults, we just keep ourselves too busy.  We're always thinking about when the next bill is due, or the next event on our social calendar.  It's hard some times just to be in the moment.  So lets enjoy the last week of summer!!  I'll see you at the fair tonight!! Happy Friday!!!
July 26, 2018
One more day until my vacation!!  It'll be great to unwind next week, and hang at the beach. The bad part is, we've got a weight loss challenge going here at the radio station, and I know I'll never lose any while I'm off for a week.  I say I'll find the gym, BUT let's be honest.  My work outs will be swimming, and lifting a few drinks.  TJ will be hanging in through your afternoons next week.  Until I return…be safe!  I'll talk to you on August 6th, which will be the first day of winning tickets to Alice Cooper at the York Fair!
July 16, 2018
I was telling my wife the other day that the best concert I've ever been to, was Prince.  That was one show I couldn't miss back in 2004.  In 2007, the other concert that was a must see, was Van Halen.  I always said, when Diamond Dave returned, I'd see them.  What a show that was!  I wish I'd seen the Eagles, when Glen Frey was still alive.  That's one I could kick myself for.  My list of "must see" concerts isn't very long.  Kiss, Bon Jovi, and yes The Eagles…are close to the top.  What if Zeppelin reunites for one big show, to celebrate their 50th anniversary? That would be one of those "must see" shows, that I doubt I'll get to, unless I win the lottery. The price for that, would no doubt, be sky high.  Our night, guy Alice Cooper is doing a show, you don't want to miss!!  Friday, night September 7th, you can see Alice perform at the York Fair.  I've heard nothing but good things, about his concerts.  Listen for details on how you can win tickets, and maybe even meet him before the show!!  It'll be an evening to remember!
July 10, 2018
Great news to start my day…all 12 kids, and their soccer coach safely rescued from the cave in Thailand!!  The only news I watch is on the Today Show, then it's on to Live with Kelly & Ryan.  I can't  deal with all the negative news!  It's terrible that the only thing that brings us together is a crisis!  It'd be so refreshing, if we could all just find that common ground.  Of course, that will NEVER happen, but one can dream.  I guess it all starts with each individual, to make their little part of the world a better place.  I hope I do that for you on the air, but doing things in the community to help others…yeah that's the stuff!!  I'm looking forward to helping to raise money for the YWCA's Safe Home program, on August 10th.  Walk a Mile in Her Shoes, isn't far away!!  Join our team, or donate to help us in our efforts.  Click on the Walk a Mile banner, here on the Rocky page!!  Have a great afternoon!!
June 29, 2018
The kid in me will never go away.  If you're a Star Wars fan, you'll appreciate this, and maybe even do it yourself.  Every time doors open automatically at a store, I swipe my hand, as if using the force to open it.  Nobody notices I do it.  Even my wife doesn't see when I do it.  I honestly can't remember the last time I didn't do it.  When my lawn tractor was running, it had chains on the tires.  When I'd drive it on the driveway I'd make a noise, because it sounds funny when you're bouncing.  Again, nobody noticed me doing it, but it made me laugh to myself. I do things like that all the time. Do you? Hey, when is the last time you talked into a fan?  Never let the kid in you go!
June 25, 2018
We are already into the final week of June.  I've had a pretty fun month!!  I've done some camping, hit the Snack Town Brew Fest, enjoyed a suite at the Revs game, and will finish it off with a friends wedding.  Sure the calendar's been full, but it's been worth it.  Next month I'm looking forward to not one, but 2 trips to South Carolina.  I'm REALLY looking forward to meeting my youngest nephew for the first time!  I know July will be gone quickly, so I just gotta remember to soak it all in!  I guess this weekend is the "unofficial" 4th of July weekend!  Here's hoping we end June on a high note!  Tonight is going to be perfect…enjoy!!
June 15, 2018
Hey could it be a summery…sunny weekend?!  I think so!  I'm looking forward to a relaxing weekend at the campground!  Fire pit, float trip, and cold brews!  I hope all of you dads out there have an enjoyable weekend!  It's been 21 years since I've been able to wish my dad a Happy Father's Day, and 18 since my step dad.  Kids my advice is…take advantage of all the time you have together, and have some fun.  Make some great memories, and let your dad know how much you appreciate him.  I think of them quite often, while I do the  things I do every day.  I chuckle thinking of what they may think, at the stupid things I do.  I remember how my dad didn't really believe my career of choice would turn out to be…well a career.  All he said was…make sure you get good benefits. HAHAHA!!  I've got SO many benefits!!  I'm sure both the dads in my life would've been proud.  Thank you both for sticking with me every day!  Happy weekend everyone, and Happy Father's Day!!!
June 11, 2018
I am solo for the week.  My wife is having a girls weekend in Ocean City.  I need to figure out my menu for the week, and having the TV to myself…figure out what I want to catch up on.  I may even read the latest Dan Brown novel.  I'm not quite sure what all I'll get into, over the next few days.  Speaking of solo…I saw Solo: A Star Wars Story on Saturday, and I was pleasantly surprised.  I still wish they had cast somebody else as Han, but he did a pretty decent job.  I mean if Harrison Ford gives it the thumbs up…ya gotta give it a shot.  Next up, Deadpool 2!  Enjoy your evening!!
June 4, 2018
I saw a post on FB…"what was the number one song on your 14th birthday?".  The song turned out to be Tears For Fears "Shout", the weekend after my birthday was Huey Lewis & The News "The Power of Love". I looked over all the number one songs from that summer, and realized how much I loved that summer of music.  The summer of  1985 was one of the best summers of my life.  It was the summer before I went to high school!  We played baseball as often as we could, we slept over nights in the clubhouse (our first little taste of independence), and I spent two weeks in Disney World!  Not to mention my HOT summer romance with Nikki…LOL!  Okay, okay, we held hands and kissed a few times…ooooooooo!!!  Something about the songs that came out, just stood out for me though.   I guess I am truly in the right career.  I can hear a song, and it takes me straight to a memory.  Especially the ones from the summer of '85.
May 29, 2018
Long weekends…mean a short work week!!   I'm lovin' it!!  I hope your Memorial Day weekend was nothing but fun!  Mine was great!  The Chinese menu at our get together was very good, but I do wish I'd had some burgers and dogs at some point during our weekend.  Trust me, I'll have plenty of opportunities for that! Hey, it's almost June!!  Let's start the summer off by saving people's lives!  The Rocky 98-5/American Red Cross Summer Blood Drive is next Wednesday and Thursday.  It's at 2 locations:  The Wyndam Garden York, and the North Hanover Mall from 11:30 until 5PM.  Come out and help us save lives!  Make your appointment to donate at Redcrossblood.org.
May 21, 2018
Yard work is NO fun at all!!  It made it really difficult to enjoy the first sunny day, since last Saturday.  I was happy to mow the wheat field, that my lawn had become though. It looked terrible, and my poor dog was too short to walk in it!!  It wasn't anything I'd like to do again, especially without the riding mower working…AGAIN.  One of these days, I'll suck it up and just buy a new one.  I'd much rather spend my money on something I enjoy, like a vacation!  Nobody wants to spend money on something they despise doing.  Another example being a vacuum…who gets excited about buying one of those?  Well unless it's a Roomba, then you can watch it do the work.  I guess it'd just be nice if everything worked for a change.  It would definitely make my life on the lawn much more enjoyable.  NOW!!!!   How about this day!!  It's perfect!!!
May 18, 2018
The weekend is upon us!!  I used to enjoy a weekend night home alone, watching a couple of movies, and a pepperoni pizza!  When I was younger it was a 2liter of Pepsi, now it's a 6 of my favorite beer. It's nice to sit back and be lazy once in a while, but it's so difficult, when there is ALWAYS so much to do!  I was talking to a friend of mine, who said a 3 day weekend would be perfect.  One day to catch up on things around the house, one to have some fun, and the other to relax.  I like that idea.  I'd work 10 hour days, for a 3 day weekend!!  Could you handle me on the air that long?  This is the first weekend in a long time, where the calendar is WIDE open.  What will I do with myself?  I've become notorious for constantly doing something around the house, if I'm home.  I haven't been a bum on the sofa, for a full day, since New Year's Day. So the to do list grows…lawn, laundry, grocery store…ugh.  Don't worry…I'll find the fun in my weekend.  I hope you do to!!!
May 17, 2018
I think the sun needs a new battery!  WOW!  What a dreary week!  I'm sure by the time next Wednesday rolls around we'll all want to play hooky from work, because it's suppose to be bright and sunny.  Can you believe Memorial Day is next weekend already!  This month just FLEW by!  Let's put the summertime in slow motion, so it doesn't get away from us too fast.  Got a lot to look forward to over the next few months…Memorial Day cook out, vacations, camping weekends…and the next thing you know, the York Fair will be here.  Crazy!!  Think sun shiny thoughts everyone!!
May 11, 2018
48 hours…and no squirrels harmed.  Hey!  Happy Friday!  Mother's Day Weekend is here!!  My Mom is AWESOME!!  There isn't enough space available on this site, to describe how great of a Mom she has been to me.  I can tell you she's my biggest fan!  My sister calls me "Golden Child", because my Mom and I have always been very close.  Maybe it's because I was her 21st birthday gift!  🙂 The hardest thing in my life,  was seeing her fight cancer in 2005.  She did it though, and proved how strong she really is.  I don't know what I'd have done, had she not made it through.  Every day I'm so thankful for her, and all she's done for me in my life.  Growing up with her as my Mom, made life SO MUCH better!!  As an adult…I realize now is her time!  She was everything she ever needed to be for my sister and I, and for that I am truly grateful!  My wish is that my Mom has the happiest of Mother's Days, and every day after!  Thank you for being my Mom!!  Happy Mother's day to my Mom, and to all of you Mom's in Rocky Nation!
May 9, 2018
Squirrels are kamikazes!!  On my way to the gym in the morning, at least four squirrels will be on the road.  Trying to figure out which direction they are going to run, is impossible!!  I've been getting better at paying more attention to  them, but just as I was thinking of how good I was doing…yep, one darted in front of me and BAM!  I felt terrible!  So on my way home from the gym, I took the same road, and the little guy I hit was gone.  I thought maybe I just knocked him out, which made me feel better.  Do you remember the video game Frogger, that is my drive at 7:15 in the morning.  The thing is…they make me laugh, so I always go that way in the morning.  They remind me of the squirrels in the Geico commercial, who high five after making a car swerve off the road.  I will not swerve.  I'll slow down…heck…I'll even stop, but you won't get the best of me…LOL!!
May 3, 2018
WOW!!  This is spring!  My mood has been great all week, just because the temps are over 70.  TJ doesn't like it, but I LOVE it!!  I'm just sad that it's yard work season.  My luck with the riding mower continues to be terrible, and the grass must have some miracle grow in it!!  It's crazy!!  On the bright side…it's better than shoveling snow!  I'll bet lots of you have fired up the grill, and maybe have enjoyed eating out on the picnic table.  Yep, that's what we did last night, and got the fire pit going!  I hope you enjoy your day…wherever you are, and whatever you're doing!
April 30, 2018
It looks like warmer spring weather for this week.  I'm feeling for the kids playing spring sports.  It's been a really cold season for them all.  I remember how miserable it was playing baseball in the cold.  Man you hit the ball wrong off the bat…you couldn't  feel your hands for an inning!  If I could go back in time…I'd go back and play little league baseball.  That was probably one of the best times of my life.  Every spring brings back memories of hanging out at the ball field, even if we didn't have a game.  We'd go check the girls out, during their softball games!  My step dad was president of our league for a few years, so we were there most of the week.  Every time I play "Centerfield" by John Fogerty…it takes me back.  Enjoy the rest of your Monday!!!
April 27, 2018
It really does make my day, to hook someone up with $100!  We've had a few callers get so pumped up, that they forgot what to say!!  I feel so bad when that happens.  I remember when I was able to win on the radio…how nervous I'd get while I was on the phone with the DJ.  The first time I ever won was a very warm day in the spring.  I was in middle school and "overslept", and didn't go to school that day.  I listened to the radio all day to try and win the contest our local station was running, and I got through to the DJ.  My Mom helped me with the answer to the question, about what year the events they mentioned happened.  The REALLY cool thing is…I ended up working with the same DJ only 6 years later!  He was my boss for 4 years.  I'll never forget it!  Being on the other side of the phone…I get how exciting it can be, to win!!!  Here's hoping I can make your day, with a phone call!!  Remember the phrase that pays is…Rocky 98-5…Where Classic Rock Lives!
April 26, 2018
Bright sunny day, and it seems like my mood gets better and better!! Not that I've been a grouch or anything!  I think spring is FINALLY here!!  The Yankees are on a bit of a winning streak, and it's Thursday…my second favorite day of the week!!  Hey, it's trivia night…wings and brews!  It's all sports trivia tonight. Should we not win…I'll feel I've failed my team.  There is not as much pressure as a few months ago, when it was classic rock trivia.  You know I had the pressure on me that day…nope….we lost.  Here's hoping 70 degree weather gets here and stays here soon!!  Here's to Thursday!!
March 23, 2018
Two days of snow to start spring…who would've thought that would happen.  I guess that was payback for the 2 days of mid-70's in February.  I guess it wasn't too difficult to deal with.  I was able to get where I needed to go, so no complaints.  The worst part was…my curse continues…I've had enough bad luck with my lawn tractors, push mowers, and now the snow blower.  The small engine gods just won't let up.  Here's hoping mowing season starts out smooth, and continues through the fall.  Oh…the lawn tractor DID start up on Tuesday…figures.  Have a great first weekend of spring!!
March 13, 2018
I love short work weeks!!  My four day weekend begins tomorrow, and wouldn't you know…Round 1 of the NCAA tournament begins tomorrow!!  I'm sure I'll take in a few games, catching up on DVR'd shows, and maybe get a few things done around the house.  There will be some planned laziness built into my weekend…for sure!  I almost forgot…Saturday is St. Patrick's day!!  Have a great one, and be safe!  I'll look forward to hanging out with you on Monday afternoon!!
March 9, 2018
Today I was following a smart car with a vanity plate tha,t in a really unique way spelled out "easy to park". It gave me a chuckle.  At least it was easy to figure out.  When people have vanity plates, and I'm sitting behind them at a red light…it drives me crazy if I can't figure out what it means.  I guess it's a challenge to work out "the puzzle" in front of me.  I played a game once…where you had to figure out messages like that, and I did a pretty good job at it.  I've actually got a vanity plate number picked out for myself.  When I get it, only Star Wars fans will understand it, and I can start frustrating those that can't figure mine out!!
March 6, 2018
Here we are with a winter storm warning in effect for tomorrow. Fortunately, it's a Nor'easter that is going to dump most of the accumulation to the east of us…whew.  I remember the blizzard in March of '93! We pre-gamed for the blizzard the night before, by hitting a few clubs in the area.  Then just after 1AM the snow started.  I can't believe that was 25 years ago!! I didn't worry too much about it, because I was lucky enough to only be 15 minute walk from work.  Driving to work wasn't an issue, but digging out my car was a pain in the butt!  We were all new in the radio business, so it was really cool, banding together, and getting the all the info out to our listeners. They really counted on us to help get them through the storm, and it showed.  Countless businesses sent free food, to those that stayed at the radio station through it all. I remember one of the guys I worked with, driving us around in an 4-speed '86 Nova, like the snow was nothing at all.  We had a blast!!  I'll NEVER forget it, and all the fun we had!!  The snow may be make it a slow go, but try not to let it ruin your day tomorrow.
March 2, 2018
I know March is supposed to be windy, but HOLY COW.  Let's go to the extreme!!  Do you do things, on purpose, to drive your significant other crazy?  We were talking earlier today, in the office about it.  Yes I'll admit I do it. Lately I've been scaring her…hey I'm just trying to make her more alert!! 😉  Hey…she doesn't change the toilet paper roll, just to drive me nuts.  Honestly, I've done that to people since I was a kid, but just started getting her.  Usually by accident…hehehe…  My friend said her husband bought suspenders, because she didn't like them, and now she's already snapping them!  Gotta love it!  The things we do to the people we love…hey…it's all in fun!!  Have a great weekend!!!!
February 28, 218
Happy last day of February everyone!!  We only have 3 weeks until spring!!  I was watching the Today show this morning, and they said that Barbara Streisand had her dog cloned.  I've said I'd love to clone my dog, because he's AWESOME!  I'm sure it was pretty expensive…to say the least.  The more I thought about it, after hearing that this morning…made me think, would I really want to?  Certain things have given your pet their personality, and I don't think cloning it, would guarantee it would be the same.  Starting from a puppy, maybe you'd change the way you've trained them, or something could happen to make them not as friendly.  Not that I'm looking forward to it at all, but I think, when the day comes…I'll just start anew.  Not that I had the money to clone my little buddy anyway.  Here's hoping for many more years, my little fuzzy friend!
February 26, 2018
Lately my wife and I are on a binge watching tear!  We've been revisiting our favorite vampire TV series.  It started out with her wanting to watch every season of the "Vampire Diaries"…ugh.  I suggested "True Blood", and surprisingly she's been liking it!  I was okay with another go around of Sookie.  I had gotten her into "Cheers", but she didn't like it after Diane left, so she gave up on it.   The old shows are still great!  "Friends" and "West Wing" are both "old faithful" shows for me.  I wish Netflix would get "Family Ties" or "Happy Days", I'd watch every episode again!!  Oh wait!!  How about "The Fall Guy"?!  We haven't really had that cabin fever binge watching weather, but what else can I fill a weekend without football with?  Have a great one!!  Can't wait to see the sun again!!
February 22, 2018
This has got to be the strangest winter weather, that I've ever seen!  We got from wind chills of negative whatever to 40, to 75, then back to 40…what?  It looks like we're going to get through the next week and a half without any wintry weather.  Does that mean we're going to have a snowy March?  I sure hope not!!  It was weird going out to get gas for my snow blower, when it was 75 degrees out on Tuesday…LOL!!  Honestly, I won't complain…even if we do get a few more snowy days.  As winters go…I'll take it!!  Big smile!  Tomorrow's FRIDAY!!!
February 15, 2018
On Thursday mornings, I usually get up early to go to the gym.  This morning my wife walks in, and asked if I was getting up?  When I told her I had a headache, she gave me this smile, that to me said…SURE you do.  She claimed she was just smiling.   I REALLY did have a headache, but after a couple of minutes of being frustrated with her…I got up, and went to the gym.  By the time I was in my car, and on the way…my headache was all but gone.  I had a good work out, and felt better because of it.  Whether she admits to it or not, her smirk got me motivated.  Thanks honey!!  Have a great Thursday everybody.
February 14, 2018
I doubt I'll be catching any of the Olympics tonight, being that it's Valentine's Day.  I'm VERY happy I got to see Shaun White grab the gold medal last night in the half pipe. Can you imagine the pressure he felt, waiting for the go ahead to start.  It seemed like forever to me, and I was sitting on the couch.  It was great to see him nail his run, and get the gold.  It never fails…the Olympics always bring those memorable sports moments.  Happy V-day!
February 12, 2018
How was your weekend?  Mine was very relaxing, yet a little frustrating. So we're two days away from V-day, and I'm happy to say I've got everything squared away.  I always plan dinner at a place we've never eaten before, and I always get her some type of jewelry.  I picked up the gift Friday, and made the mistake of going in with her on Saturday to have her other jewelry inspected.  Needless to say, by the time we left…she had gotten herself a ring she liked…crap!  That meant that yesterday, I took ANOTHER trip back to the jewelry store, to exchange the gift I'd gotten her on Friday!  Yep!!  You guessed it…I bought her a ring on Friday!  The ladies in the store know me very well, and I was in and out pretty quickly.  Whew!!  I'm all set for Valentine's Day…FINALLY!!  I hope you are too!  Have a great afternoon!!!!
February 7, 2018
I hope everyone is safe out there today!  A pet peeve:  People who tailgate someone driving slow and cautious in winter weather.  Riding someone's rear is only going to make things more dangerous.  It'll make the person getting tailgated nervous, and you'll have less space to maneuver.  You'll still get to where you need to go, just give yourself  a little extra time to get to where you need to go. That way, everyone has a better chance to get to their destination safely.  Thanks to everyone out there, who keeps the roads safe to drive!!
February 6, 2018
I didn't pick the Super Bowl right this year, but I knew it'd be a great game!!  I've gotta say, I'm genuinely happy for the Eagles fans in my life. I've seen them suffer through some heartbreaks over the years, and to see how excited they are…makes me feel good for them!  I know how it feels to wait…and wait…and wait…and then your team finally wins the big one!!  That being said…I hope they don't repeat..LOL!!  Cowboys are gonna bounce back next season, so watch out!!  Up next…the Winter Olympics…come on Lindsey Vonn!!!
February 2, 2018
Two days from the BIG GAME!!  Who do you got?  I'll give the Patriots the edge, ONLY because New England has so much experience.  Bill Belichick is a great game planner, and Brady…is Brady.  If Philly gets pressure on him, and forces some mistakes…they've got a great shot. If Nick Foles can get comfortable in the pocket…they have a shot.  I'm officially going to pick the Patriots, but I'm not ruling out this Eagles team!  I'm looking forward to a fun evening with some family and friends, eating some good food, and hopefully seeing a good game for 4 quarters.  Patriots: 23 Eagles 21  Have a great weekend!!!!
February 1, 2018
The shortest month of the year is here, and our favorite rodent is set to come out of his hole!!  No not Gus…Phil!!  I feel like we've had hints of spring throughout our winter, and I'm fine with that!  It'd be kind of interesting to go to Gobbler's Knob tomorrow, and check out the Groundhog Day festivities.  Maybe I'll put that on the list of things to do next year!  If you get a chance…celebrate by watching the movie.  I'm sure you'll find it on TV somewhere!!  Have a great Thursday, and here's hoping good old Phil won't see his shadow.  I'll take spring weather any way I can get it!!
January 30, 2018
Christmas decorations are all packed away, now on to the next thing.  We're almost to the last day of January…now I'm starting to have some anxiety, about what to get my wife for Valentine's Day!  YIKES!!  I've gotten her necklaces, rings, bracelets, and earrings.  I set a high bar our first V-day together, and I keep trying not to fall short.  Don't get me wrong…she's not always "expecting" jewelry.  I know she likes any kind of jewelry, but I'd like to surprise her with something new!   My choice of places to go for dinner have all been good, so I don't worry too much about that.  I know I'll come up with an idea soon.  I just wish it'd come to me, so I can start to work on ideas her birthday in April…LOL!
January 26, 2018
When is it too late to take down the Christmas decorations? Believe it or not, we still have our tree up, and STILL decorated. I know some people, that re-decorate every month for each new holiday. I guess that's not the worst idea in the world. I guess we've just been a little busy, and sometimes…just don't feel like dealing with it. Who really wants to pack up Christmas?  Let's face it putting it up is much more fun, then having to box it up, and throw it in the basement.  I suppose my weekend will consist of doing just that. There's always something to do…right?  I hope you all find some fun, and some relaxation this weekend!!!
January 24, 2018
Okay…I get that you want your team to be a winner.  Who doesn't!?  The run the Patriots have had, has NOTHING to do with the NFL fixing games!  Any missteps that came up, they paid for it accordingly.  The fact is…they have a talented QB, and a coach that knows how to game plan.  He fills the holes, where they're needed, and the team continues it's winning ways.  Does anyone remember the 49ers run in the 80's, the Pittsburgh run in the 70's…okay they were different eras, but I never heard anyone complain about games being fixed.  Bill Walsh and Chuck Noll, were GREAT coaching minds, as is Bill Belichick.  That man almost made the Cleveland Browns a winner in the 90's!!  If you have the support of your owner, the coaching mind, and the talent on your team…you'll win!  If the NFL wanted them to win all the time…why did the Giants ruin an undefeated season?  We all know everybody wants to see the king of the hill get knocked off, and root for the underdog!  Great!!  Just don't cry foul if your team can't  close the deal, and say the fix is on!  If you remember, as good as the Jags defense was, they gave up 42 to Pittsburgh in the divisional round.  Do you really think Brady wasn't going to find a way to get his team in the endzone too?  If Philly wins the Super Bowl, I'll be truly happy for all of the Eagles fans, that have been so patient, and had their hearts broken so MANY times.  I don't think Patriots fans will say it was fixed.  I heard it after Super Bowl XXX, when Dallas picked O'Donnell twice.  It takes away the fun for fans, when someone says that about their team.  It may all be in good fun, most of the time, but I've seen things get down right nasty on social media about it over the years.  Can't we just enjoy the game, and may the best team win!  Ok…rant over.  Happy Hump Day!!!!
January 23, 2018
I can tell you this…I don't care WHO is in the Super Bowl, it's a good time!!   We're having some family and friends over, and I'm trying to think of some things we should make.  I'm thinking 50/50 menu.  Clam Chowder…some Lobster roll…maybe?  Definitely Philly Cheese Steak or Cheese Steak bites, with Stromboli to go along with it.  Of course we'll have our chips, dips, pretzels, and maybe even a cake.  To top it off…some brews from my favorite Boston and Philly breweries.  I'm looking forward to it!!
January 22, 2018
I hope your weekend was as good as mine!   I had a great day on Saturday spending time with my family, and got to watch some good football, with chili and brews yesterday!!  I feel so bad for the Jags and Vikings, but I'm happy for my friends and family that are Eagles fans.  If the Eagles play like they did yesterday, they've got a real shot of winning their first Super Bowl.  You know Brady and the boys, can never be counted out.  They'll be more than ready.  Even though my wife is a Patriots fan..I wouldn't mind seeing Philly get this one.  Just don't tell her I said so!!
January 19, 2018
The weekend is upon us, and WOW…no specific things planned for the weekend, except watching football on Sunday.  Is it possible I can be lazy for the weekend?  I doubt it!  The last REAL lazy day I had was New Year's Day, and that felt odd to me.  I can always find something around the house that needs to be done.   Then Sunday is here, and back to work is just a day away…LOL.  Being away on vacation, is the only time I can truly RELAX.  Here's hoping we can all find some time to relax this weekend!  No snow to shovel, no cleaning to be done, and nothing to be fixed!  Glasses up…CHEERS to the weekend!!
January 18, 2018
Thursday is one of my favorite days of the week.  I get an early morning work out in, and finish the day off with Trivia Night  at "my Cheers".  I'm a bit of a trivia junkie, and we do pretty well…most of the time!  I'm a wealth, of what some would say, is useless knowledge.  Hey, it's useful if we win…right?  It kills me when I don't get a music question correct, or a sports question that isn't in my wheel house.  We have a great time with all the teams…eat some wings…have a few drinks, and hopefully win!!  Whatever you're doing on your Friday eve…I hope you enjoy it as much as I do!
January 16, 2018
Winter break is over for a lot of the prime time shows.   MY DVR is filled with things I need to catch up on watching, and I really need to give up on a few shows.  I love my super hero shows, but the chop list has "Gotham" and "Marvel's: Agents of Shield".  One of my favorites this season, which is "binge worthy" on a snowy day…is "Shameless".  I'm really not a couch potato, but when I talk of everything I watch…I sure sound like one.  Still to come…"Homeless" in February!!  I've got a few days off soon, so I'm hoping to clear out the DVR!  BTW…we have snow in the forecast tonight, so be safe!!
January 15, 2018
We saw some really good football action over the weekend!  For my family and friends that are Philly fans…I'd like to see the Eagles push through.  How can you not feel good for Case Keenum though?  Seeing his reaction to the winning touchdown yesterday, kind of made the playoffs for me!  Who'd have thought…Brady…yes, but Keenum, Bortles, Foles?  WOW!!  I hope the championship games are as exciting as the games this past weekend!!