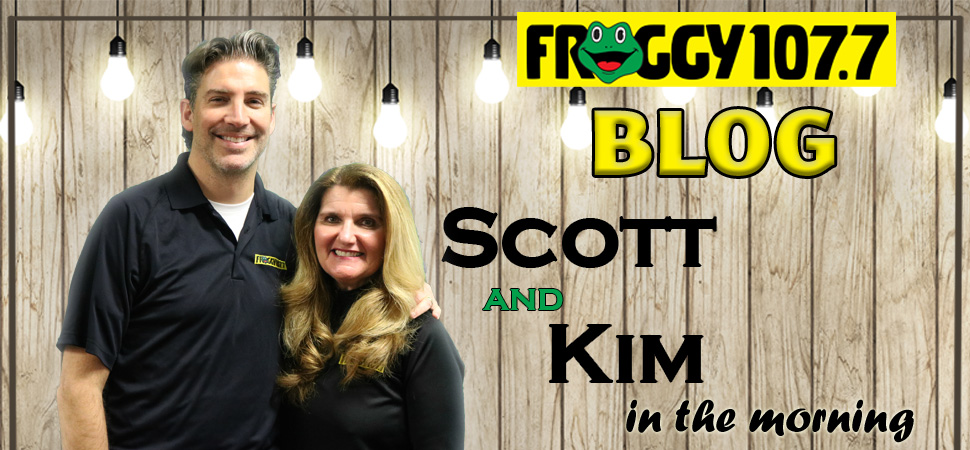 July 20, 2020
Some things in the world have stopped. Sadly, domestic violence is not one of those things.  For that reason, we continue the fight against domestic abuse.  We are proud to join the YWCA Hanover for Walk A Mile In Her Shoes 2020.  Yes, this year will be a bit different but what remains the same is ALL proceeds benefit the YWCA Hanover Safe Home Program.  You can join us and our sponsors for a virtual walk on August 14th.  There are several ways you can help.  You can go to the Walk A Mile page at ywcahanover.org to register.You can also go to foreveryork.com and click on our Walk A Mile link.  If you're just looking to donate, text WAM to 44321.  Thank you to all that make this event a success year after year.  We'll keep working until domestic abuse is eliminated.
July 10, 2020
We can't tell you how excited we are to get back out on the road these days!  While they may not be concerts or big gatherings, making appearances at some of our most supportive partners has been so much fun.  It had been too long!  Thanks so much for the kind words concerning our entire 4th of July celebration the fast few weeks.  While the prize package was amazing (worth $1,000 and included a grill and Brantley Gilbert Zoom), we received just as many compliments for our patriotic music last weekend.  While we love the 3 or 4 songs most every station plays over and over during the 4th of July weekend, we were proud to play a much larger variety, and we are so glad you noticed we pulled out some classic USA songs!  And don't fret, we may be approaching mid Summer, but there is still plenty of fun left on AND off air over the next couple of months.  See you out at a live appearance soon!!
June 10,2020
As we often say, June is ALWAYS the fastest month of the year.  Meaning, you reach June, and then it's over before you know it!  The GOOD news is that much of Froggyland is going GREEN this Friday, and as we've said many times, now that many more things will be open, let's support local businesses even MORE this Summer.  We need to ensure that they'll be around forever!  Also, while we don't want to rush the month, we ARE looking forward to Father's Day, as Froggy will be giving all area dads a chance at something super cool.  Listen this Friday morning as we give you all the details.  In the meanwhile, keep smiling and looking ahead.  Good times are coming!! :))
May 11, 2020
Hey gang!!  Wow, we can't believe it's almost the middle of May and we continue to tread through this very unusual time.  We had so much fun paying your bill over the last five weeks.  Thank you for all the kind words, but at the end of the day, we were SO glad to be able to help!  Hey, at least we got ot enjoy the NFL Draft and schedule within the last week.  And, if you are an Eagles, Steelers, or Ravens fan, the NFL schedule looks pretty forgiving…at this point anyway.  You never know what teams have truly improved though.  So, we shall see!!
April 22, 2020
How amazing has Instagram Island been so far!  Every Tuesday and Thursday night, some of the hottest stars in country music join us split screen on our Instagram Page!  Last night, Russell Dickerson and Dustin Lynch were both incredible…not only in their performances, but in their story-telling as well.  Randy Houser, Cassadee Pope, Tyler Farr, among others are due in the next few weeks.  And how bout landing Phil Vassar!  He will join us May 7th at 7:30 for an extended version of the show!  Unlike the other performers so far, Phil is a veteran of years of hit-making.  It will be a truly amazing night!!
April 14, 2020
The world has been turned upside down seemingly, but always remember, we are here for you 24/7!  Plus, we've tried to keep you smiling in so many ways.  The response to our "Let Us Pay Your Bill" campaign has been through the roof.  We felt like we truly needed to help.  And, with the help of some amazing sponsors, we're thankful we're able to take the burden of at least one thing off your shoulders.  Plus, Instagram Island on Tuesday and Thursday nights has been a home run so far!  If you haven't checked it out, make sure you follow us on our Instagram Page today!
February 14, 2020
Welcome to a week of LOVE! That's right, Valentine's Day is TODAY!  Don't forget your special someone. We don't want you in the doghouse this weekend. Remember, it's the thought that counts. We have a special Valentine's week treat for you. How about winning Sam Hunt tickets?! He's coming to Hersheypark Stadium on Saturday, August 29th with Kip Moore. Tickets for the show are on sale now at ticketmaster.com. Also, tune in Monday at 7:15am to see who is coming to the Majestic Theater In Gettysburg!!
February 3, 2020
I am amazed by the winter we are having. As I write this, we are expecting 60 degree temperatures today…in FEBRUARY! AND, if the groundhog is to be believed (a stretch, I know), we are getting an early spring. I do sympathize with winter lovers. We haven't got any real snow storms this winter. I'm not complaining, believe me, but it has been a mild winter. If you're a winter sports lover, you've kind of been out of luck. The good news for you winter lovers is you still have almost two months to get that snow you're wishing for. The good news for winter haters, spring officially arrives in less than two months. In the meantime enjoy February. It is, after all, the month of love.
January 28th, 2020
Well this weekend is it for us football lovers. I think the season went fast! The Kansas City Chiefs and the San Francisco 49ers will play Sunday in Miami to determine the winner of SB LIV. Honestly, I think it will be a good game, even if I don't have a rooting interest. They're two quality teams. Even though Americans will eat a record 1.4 billion wings (that's BILLION with a B), that's not the most popular SB party food. That honor goes to chips and dip. Wings come in second. That's followed by pizza, nachos, and cheese and crackers. All healthy stuff (Haha!) If you're serving drinks this weekend, make sure you have soda on hand. That was the most popular beverage choice followed by beer, iced tea, wine and…whiskey. Enjoy the game!
January 20th, 2020
Hard to believe but we're past the halfway point in January.  Is it too early to start the spring countdown?  Haha.  January is a very long month for many.  A new survey looked at some of the reasons we feel depressed this time of year.  The top five include…feeling broke after overspending around the holidays, the weather, the nights are too long, a lack of sunshine and the magic of Christmas is over.  The good news is we're all in this together.  We'll get through it.  We always do.  Thanks so much for being part of our Froggy family.  You make our January brighter!
January 8th, 2020
Happy New Year 2020!!  Thanks for all the wonderful comments on our Year-End Countdown once again as well.  We have such a blast putting that together each year.  This time of year is always confusing with the calendar and such.  But, it finally feels like a new year!  And while we've been playing musical chairs a bit with the show over the past few weeks, we finally feel like we're back to normal.  AND, starting Monday January 13th, CAN'T BEAT KIM returns for 2020!  Kim went 85-1 in 2019.  How will she do this year?  The rules remain the same for 2020, but we have a neat twist to add beginning Monday.  So, remember, CAN'T BEAT KIM is every weekday at 8:30!  To close, how bout this weather?  55 degrees to kick off the week, major snow squalls and ice mid week, and now 65 this Saturday??  2020 has already been nuts!
December 6th, 2019
The holidays are here!  And so is GUESS THE PRICE!  The game that SO many of you loved the past few years has returned…with even MORE big prizes. The Grand Prize is amazing, but even the preliminary prizes are fantastic!  So many different items from so many Outlet Shop at Gettysburg Stores!  Listen to win not only on our show, but all thru the day as well!…As it stands now, Kim is now 80-1 with CAN'T BEAT KIM!  After her first loss a couple weeks ago, she's been on a mission!  You can take her on weekdays at 8:30!  As we head into another weekend, Happy Shopping!!  We could also say Happy Hallmark Movie Watching!!  More on that later!!
September 23rd, 2019
Welcome to fall y'all!  I must say, I think we had a beautiful summer.  As much as I love summer, I do like fall.  The problem with fall is it turns to winter (Haha).  I always think fall (and spring) are too short.  Sometimes it's like we go straight from summer to winter.  Let's hope for a nice (long) fall season.  There's lots to get excited about this season.  The top ten things to look forward to according to a new study are… 1. The change in weather.  2.  Football season is back.  3.  All things pumpkin spice.  4.  The leaves changing colors.  5.  Lower electric bills.  The rest of the top ten are….going apple picking, drinking warm drinks, your favorite TV shows are back, Thanksgiving and wearing sweaters.
The top 5 fall seasonal flavors are cinnamon, pumpkin spice, apple, pecan and maple.
Now with all that information, hopefully you're now ready to make the transition in autumn. Goodbye summer of 2019.  We will miss you.
August 27th, 2019
Now that most kids are back in school, it's starting to feel like summer is coming to an end.  That makes me sad.  What doesn't make me sad is a new student goals survey. It actually gives me hope for our future.  Post-It brand post-it notes asked 1,000 students what their goals are for the upcoming school year.  The number one answer (53%) was to get a 4.0 GPA.  That's a fantastic and very lofty goal.  I stan that, as the kids say.  The rest of the top five are…get into my top college choice, make myself proud, make my parents proud and have a job lined up after graduating college.  I hope the students aim high and achieve each and every goal they set for themselves.
Just a reminder, the York Fair is quickly approaching.  We sure hope to see you at the Froggy Radio Stage for at least a couple of the shows.  Have a great Labor Day weekend!
August 1st, 2019
What the heck happened to July?  I was just celebrating July 4th, and now we're into August!  I implore you summer, please slow down.  It's been a pretty good summer so far, at least weather wise.  We were talking off the air this morning and Larry mentioned the the kids in this area will be going back to school in a couple of weeks.  That just can't be!  Haha!  I'm a big proponent of starting school the day after Labor Day.  I just think it makes sense.  I know there are good reasons for starting school earlier so since I'm not a student, nor do I have kids, I'll just mind my own business.  Before you know it, the York Fair will be here and then the holidays.  If you haven't done anything fun this summer, it's not too late.  Treat yourself and enjoy August before we are really wondering where summer went!
July 17th, 2019
It's National Emoji Day (I know, another made up holiday).  It's hard to remember a time when we DIDN'T use emojis to express ourselves.  There are 2,800 emojis.  Which ones do you use the most?  Facebook studied user profiles to find out the most used emojis.  Number 1 is one I use all the time.  It is the laughing so hard I'm crying emoji.  That's followed by…the smiling heart-eyes, the kissy face, the birthday cake and the heart.  Besides the laughing so hard I'm crying emoji, I use the birthday cake and the heart.  We all have our favorites.  Over 700 million emojis are used everyday in Facebook posts.  Believe it or not, New Year's Eve is the biggest day of the year for emojis.  Besides National Emoji Day, it's also National Hot Dog day.  Enjoy!
July 1st, 2019
And just like that…June is over.  February may have less days, but to me, June is the shortest month of the year.  July is another month that I think goes by in a blink of an eye!  Here's what you have to look forward to this month…
Some big movies are hitting the theaters including "Spider-Man:Far From Home," "Lion King," and "Once Upon a Time in Hollywood."
"Shark Week" starts July 28th.
And of course you have the July holidays including the biggie the 4th.  National French Fry day is July 13th.  National Hot Dog Day is July 17th…and National Ice Cream day is July 21st.  Welcome July!
June 11th, 2019
We celebrate dad this weekend!  Father's Day is Sunday.  We salute all dads.  Try as you may however, you can't stay "a cool dad" forever.  Eventually, you will become the "not so cool dad" so just embrace it and let it happen.  In honor of Father's Day, a new survey asked people for the top signs that you've hit "peak dad" status. If you've laugh at your own bad jokes, busted out bad dance moves or embarrassed your kids on purpose, you crossed the line into not so cool dad.  Those were the top three answers in the survey.  Other qualities of the not so cool dad are…always manning the grill, constantly doing repairs around the house, getting excited to go to home improvement stores and spending lots of time in "the shed."  Rounding out the top ten qualities of not so cool dads, they have their own chair, they take mid afternoon naps and they wear cargo shorts.  Of course, this is all in fun.  We think all dads are cool.  Happy Father's Day to all you cool (and not so cool) dads!
May 31st, 2019
It's hard to believe May is over, but we flip the calendar tomorrow.  June is my favorite month.  There is so much to look forward to in the coming days.  It is also the month that flies by the quickest, at least it does for me.  Summer officially begins on June 21st.  That's also the longest day of the year in terms of sunlight.  There are some good movies hitting the theaters in June….X-Men:  Dark Phoenix, Men in Black International, Shaft and Toy Story 4, among others.  For sports fans, the NBA Finals are going on now, the Stanley Cup will be awarded to either the Bruins or Blues and golf fans look forward to the U.S. Open June 13th through the 16th.  Finally, it's the month of Dad.  Father's Day is June 16th!  Enjoy it because it will be over before you know it…welcome June!
May 22nd, 2019
We are approaching Memorial Day weekend. For many of us, it's a three day weekend.  BUT, let's not forget the real meaning of Memorial Day.  Let's remember the brave men and women who paid the ultimate price protecting our freedom.  We can't thank them enough.
It's a big travel weekend.  It's estimated a record 42.8 million Americans are planning to travel this weekend.  That's 1.5 million more than last year.
Memorial Day weekend is also a big grilling occasion.  It's the third biggest grilling occasion of the year behind July 4th and birthdays.  Many pools will also be opening for the summer this weekend.  Whatever your plans, be safe and give thanks to our brave military men and women.
May 14th, 2019
Technology has certainly made our lives easier over the past couple of decades.  A new survey asked people to name the top inventions from the past 25 years.  Some of the top answers make you wonder what we ever did without them.The number one answer is Wi-Fi.  The internet didn't qualify for the survey because it's over 25 years old.  The rest of the top five are…smartphones, online banking, online search engines, like Google and online shopping platforms, like Amazon.  The invention that is near and dear to my heart came in at number 7.  I honestly don't know how I survived so many years without GPS.  Only those directionally challenged, like myself, understand this.  GPS isn't perfect but it sure has helped me over the years since it's inception.  Other inventions in the top ten are…stem cell technology, flat screen TVs, contactless payment (where you just hover your credit card or phone over the machine instead of swiping) and tablet devices.  I can't wait to see what the next 25 years bring…
May 8th, 2019
Sunday is Mother's Day (you already knew that).  What you may not know is what mom really wants for her special day.  A new survey asked moms what they want for Mother's Day.  The number one answer costs no money but is also hard to gift.  37% of those surveyed said what they'd like the most is a good night's sleep.  26% said they want a day off from parenting to just relax.  A nice dinner date came in a distant third with 13% of the vote.  There's a good reason moms want sleep, many of them never get enough.  31% of mothers say they can't remember the last time they got eight hours of sleep.  And three out of four moms say they feel tired ALL the time.  So, if you have access to your mom's alarm clock, maybe you can shut it off on Sunday and let her sleep in.  Happy Mother's Day to all the moms!
May 2nd, 2019
I'm going to make beer drinkers all over Froggyland  happy. Not that you need an excuse to have a few cold ones but beer has some potential health benefits.  Here are four ways beer might actually be good for you…It reduces the risk of kidney stones.  Just one beer a day can lower your risk by 41%.  It can help you replenish after a workout.The carbs in the beer are good after you've just burned a bunch of calories.  Beer is also good for your bones.  A study at the University of Texas found that an occasional beer can actually increase bone density.  Finally, it might prevent Alzheimer's.  The science is still out.  But some researchers think trace amounts of aluminum in our body has something to do with Alzheimer's.  A study out of Spain found two beers a day can limit its ability to damage your brain.  So now when you drink a beer you not only have one excuse, you have four!  Cheers!
April 29th, 2019
I'm the first to admit, I'm not into superhero movies or comic books, though I will say I enjoyed "Aquaman" and "The Black Panther."  Before this past weekend, I was shocked at the excitement and hype for the opening of "Avengers:  Endgame."  Did it live up to the hype?  Apparently so.  The movie broke all sorts of records in it's opening weekend.  It made 350 million in the U.S. and over 1.2 BILLION worldwide.  Most of the reviews by both critics and moviegoers are good.  I'm having a serious case of FOMO.  I probably won't see it unless I go back and watch the other movies in the series. Here's a warning, if you have seen the movie, whatever you do, don't give out spoilers.  A man in Hong Kong learned that lesson the hard way.  He came out of the theater and started telling people in line waiting to see the movie what happens.  Some didn't take too kindly to the information and beat the man up causing him head injuries.  These comic book people don't play.  If you go, enjoy the movie.  I'll live vicariously through you.
April 22nd, 2019
Just after we ate all that Easter candy…we found a new excuse for not working out!  A new study found exercise actually made some people gain weight.  And no, it's not from packing on muscle (dang!)  A team of researchers in England monitored 40 people after they started working out 3 days a week.  The average person ate more after a workout because they felt like they deserved it.  The average person upped their portion size by about 24% or approximately 150 calories.  Not all of them burned that many calories in their workout .  In the end, they actually gained a little weight.  That being said, exercise also got their heart rate going.  Obviously, it's still good to exercise.  We just have to be careful about how much we reward ourselves.
April 18th, 2019
Do you have enough "me" time?  The average person says they only get 43 minutes of "me" time a day.  That works out to about five hours a week.  So, what is preventing us from getting more time for ourselves?  According to a new survey, here are the top five things that keep us from enjoying solo relaxation…1.  Too much noise.  2.  Work.  3.  Stressing out over the news.  4.  Your significant other.  5.  Your kids. (I thought that would be number 1)
It's a holiday weekend.  I hope you get to spend Easter with your family.  Here are some interesting Easter facts…  More than 1 billion Easter eggs are hunted each year in the United States.  Easter is second only to Christmas in candy sales.  Over 16 billion jelly beans will be eaten Sunday.  Have a blessed Easter.
April 15th, 2019
Hopefully your taxes are done.  If not, you may want to look into an extension, quick.  If you would have asked me what the number one thing is that makes us self conscious about our looks, I would have bet weight.  I would be wrong.  A new survey asked people what we worry about as far as our looks go and the number one answer was our teeth.  67% of people say they regularly worry about how they look.  That probably includes having crooked teeth or teeth that aren't white enough.  Number 2 on the list with 62% was people fretting over their hair.  Weight did make the list at number 3 with 57% of the vote.  Our skin and our clothing round out the top 5.  The survey also found our teeth are the number 1 thing about our appearance that can embarrass us.  Our weight is next followed by our hair.  No worries, you're all beautiful to us.  Have a great week!
April 11th, 2019
Do you think you're cleaner or dirtier than the average person?  There's a new online poll that asked 500,000 people just that.  The poll covered various questions on hygiene and cleanliness.  Some of the results were interesting, to say the least.  The fact that 50% people said that they usually go more than one month before changing their sheets, and 6% said they pretty much never change them, had me convinced I'm definitely cleaner than the average person.  I change my sheets every week.  Really, I thought most people did.  I guess I was way off.  How about washing your hands after you go to the bathroom?  56% said yes, always…41% said they sometimes skip it…and 3% said they RARELY wash their hands (I hope I never shake hands with those people).  The poll takers were also asked how often they take a shower.  The majority (57%) said once a day.  A really clean 7% said twice a day.  BUT…35% said they don't shower every day and 1% said they don't even shower every week.  Those are just a few of the surprising results.  Hopefully this survey made you feel better about yourself.
April 8th, 2019
I'm usually tired Monday.  It's tough going from a normal sleeping pattern on the weekend to getting up at 2 Monday morning.  Today was especially rough because I stayed up to watch the ACM Awards.  I thought the show was pretty good.  I was being generous this morning and gave it a B-.  Scott gave it a C+.  Larry slept through the show so he had no grade (Haha).  Some of the highlights for me were…Luke Combs.  I thought both his solo performance and his performance with Brooks & Dunn were top notch!  Blake Shelton wowed me with his new single "God's Country."  I LOVE that song!  I thought Blake sang it with as much passion and feeling as the recording.  I thought all the winners were deserving.  Keith Urban winning Entertainer of the Year was a definite highlight.  He had been overlooked for so long.  It's nice to see him finally getting some love.  Dan & Shay's wins were awesome and (almost) made up for them getting shut out at the CMA's.  What I wasn't a fan of…snakes.  That creeped me out, and I'm a huge Eric Church fan!  I thought Reba did a respectable job hosting the show.  I have to admit, I nodded off during the Jason Aldean presentation and Chrissy Metz's performance.  Good thing I had the DVR running and I can go back and catch what I missed.  I hope you enjoyed the show!
April 4th, 2019
Bad moods happen right?  Apparently so and much more than I thought.  Actually, this survey made me feel better about myself.  It found the average person spends one hour and 52 minutes EVERY DAY in a bad mood.  Wow!  That's a lot of time spent being mad at the world.  Here are some of the things that put us in a bad mood according to the folks that answered the survey…A bad night's sleep was number 1 (I feel that).  Number 2 (literally) is stepping in dog poop.  The rest of the top five are…getting into an argument with your significant other, feeling sick and your computer has stopped working.  Rounding out the top ten reasons we get in a bad mood are…our significant other is in a bad mood which brings us down, traffic, a bad day at work, misplacing your wallet and no hot water.
No need for you to be in a bad mood because The Froggy Big Money Mystery Ribbit game rolls on.  We tell you the play times shortly after 7 each weekday morning.  It's your chance to win hundreds, maybe even thousands of dollar from Froggy.  Plus, all winners are in the running for our grand prize, which is a trip to Nashville.  Good luck!
April 1st, 2019
We have flipped the calendar.  Although I could do without the showers this month, I'm glad April is here.  It's a step closer to warmth and I'm ready to put away the cold winter clothes.  There is much to look forward to this month.  Easter is April 21st.  There are also many smaller (made up) holidays.  National Burrito Day is April 4th.  This one's a BIGGIE…National Beer Day is Sunday, April 7th.  Celebrate your brothers and/or sisters on April 10th on National Siblings Day.  Wear Pajamas to Work Day is April 16th (does anyone really do this?)  Finally, last but not least, Earth Day is April 22nd.  Welcome April!
March 26th, 2019
Have you ever dated someone and you weren't sure if you were just dating or if you were in a relationship?  It happens.  What is the cutoff point where you stop dating and you're now in a relationship?  A new survey found the average is about six weeks in.  It's tricky though.  You don't want to rush it because you might scare someone off.  On the other hand, if you wait too long, they may start dating someone else.  Here are some signs that you may be ready to take the plunge to relationship status…If you confide in each other. You've stopped dating other people. You told your family about them. They're all you think about.  You're constantly talking on the phone or texting.  If these five things apply to you and the person you're dating, it may be time to up the ante.  Good luck.  Remember what Carrie Underwood says, Love Wins.:)
March 19th, 2019
Today is National Let's Laugh Day.  I'm one to make fun of all the "holidays" we make up but this is a day I can get behind.  Laughter is good for the soul.  Personally, I don't think we laugh enough.  A new survey on our laughing habits show only 33% of men and 29% of women say they laugh at least 10 times a day.  We need to up that average.  Here are some other "laugh" statistics….96% of people say they enjoy making others laugh.  95% of us think laughter helps relieve stress (yes!!).  The people who make us laugh the most are our friends, followed by our significant other, our kids, our siblings and out parents.  Enjoy National Let's Laugh Day and maybe tell a joke or two to celebrate.  Speaking of celebrating, today is the last full day of winter.  Yayyyyy!!!
March 15th, 2019
A recent survey found the average person complains three times a day.  That got me thinking… do I bring that average up?  I probably do.  Sometimes, I probably complain even when I don't think I'm complaining (Haha).  The survey also looked at what we are complaining about.  The number one thing we complain about is bad customer service.  That's followed by…telemarketers and robocalls (guilty), people who cut in line, feeling cold (very guilty) and packages or letters that don't show up on time.  Rounding out the ten top are traffic (yes), trouble connecting to Wi-Fi, littler and people who litter, the weather (guilty), and feeling too hot.  Yes, I'm guilty of complaining about several of these things.  How did you do?
March 12th, 2019
Have you ever left a restaurant in the middle of a meal because of an unpleasant experience?  I was shocked to find out, according to a new survey, one out of four people have done just that.  Many people said cleanliness was the main issue.  The survey of 2,000 people found the top five things that can ruin a dining experience.  Number one is a foul or unpleasant smell (Yeah, that's pretty gross).  The rest of the top five are… dirty or sticky floors, dirty plates, glasses or silverware, a sticky table, and rude or slow service.  I guess we've all had unpleasant dining experiences, but it must be pretty bad to leave in the middle of a meal.
Just a reminder, not that I'm counting down or anything, spring arrives next week! 🙂
March 7th, 2019
For wine lovers, wine o'clock can be almost anytime, but what is the real wine o'clock?  A winemaker in California wanted to know so he commissioned a survey to find out when the best time is to crack open a bottle and start drinking.  The answer they came up with is precisely 6:59 P.M.  The survey also asked people to name the top "little pleasures" in life.  Besides drinking wine, the list includes… being able to hang out on the couch and watch TV, a home cooked meal, shopping for yourself (that wouldn't be on my list, I hate shopping!), reading a book and indulging in dessert.  The rest of the top ten are… date nights, going to happy hour with your friends, a leisurely walk, fresh sheets on your bed and getting a massage.  It seems like a fairly legit list.  Here's hoping you experience an abundance of life's little pleasures.
March 5th, 2019
Salty or sweet? Americans love to snack.  We really didn't need a new survey to tell us that, but the survey did reveal some interesting facts.  The most surprising, at least to me, is salty snacks , like potato chips and peanuts are our favorite snack food.  Cheesy or spicy snacks are next followed by sweet snacks like cookies or candy.  You mean to tell me cheesy or spicy snacks beat sweet snacks?!  Who is taking these surveys?  The survey also found if we need to grab a snack to bring to a friend's house, one in four people say they'd bring popcorn.  I love popcorn but I would have thought chips or pretzels would have been the top answer.  And finally, the not so shocking statistic, two-thirds of us buy snacks at least once a week.  And almost all of us buy snacks at least once a month.  Happy snacking!
March 1st, 2019
We made it to March!  I know, some of our biggest snow storms have happened in March and it's typically a transitional month BUT there are many things to look forward to this month.  Here are five things that may get you excited for the month ahead…Spring begins.  Kiss winter goodbye on March 20th.  Daylight Saving Time begins on March 10th.  Even though we lose an hour of sleep that night, it will stay lighter longer.  Now the next two reasons to love March are for sports fans.  March Madness gets underway.  This year's tournament begins on March 19th.  If you're not into college basketball, how about baseball?  The MLB's opening day is March 28th.  Finally, for you party lovers and the Irish or Irish at heart, St. Patrick's Day is March 17th.  It falls on a Sunday this year so you may want to consider a vacation day Monday (Haha).  Here's hoping this month treats you well.  Welcome March!
February 22nd, 2019
Look at that calendar!  We are one week away from March!  The month where we welcome spring.  I am so ready.  I'm going to temper my excitement however, knowing that some of our our biggest snowstorms come in March.  I hope not this year.  I have to be honest, I am so tired of precipitation of all kinds.  The past year, I've seen enough rain (especially rain), snow and sleet to last me a lifetime.  If karma is real, we are due a beautiful spring and summer because last year's were crappy for sure.  Bring it!  I'm ready!
I bet this snowplow driver in Nebraska is looking forward to spring.  The city of Lincoln got about seven inches of snow recently.  Now city officials are investigating how a plow driver took out 30 blocks worth of mailboxes.  Not 30 mailboxes, 30 BLOCKS OF MAILBOXES!  The city will have to cover the expense of the mailboxes if they find the driver was negligent.
February 18th, 2019
In the interest of full disclosure, I'm an animal lover.  I have a dog and I'm a big proponent of the joy pets can bring.  However, I did not make this up.  Here are four ways having pets improve your life, and it's backed by science. 1.  They relieve stress.  Studies have shown just petting your dog or cat lowers your blood pressure and relieves stress.  2.  Pets help us raise healthier, happier kids.  Kids who grow up with pets in the house tend to have less anxiety, higher self esteem and better social skills.  3.  They encourage us to be more social.  Dog owners are five times more likely to know their neighbors than people who don't own dogs.  And finally…4.  They're good for your heart.  Dog owners walk a lot more than people who don't have dogs.  A recent study also found that any type of pet can help if you've had a heart attack.
In the interest of fairness, it's important to realize all pets are a commitment that should be taken seriously.  If you don't have the time to properly care for one, it's best not to get a pet.  Also, one dog or cat can cost you hundreds or even thousands of dollars a year.  They're not cheap.  But in my humble opinion, TOTALLY worth it.:)